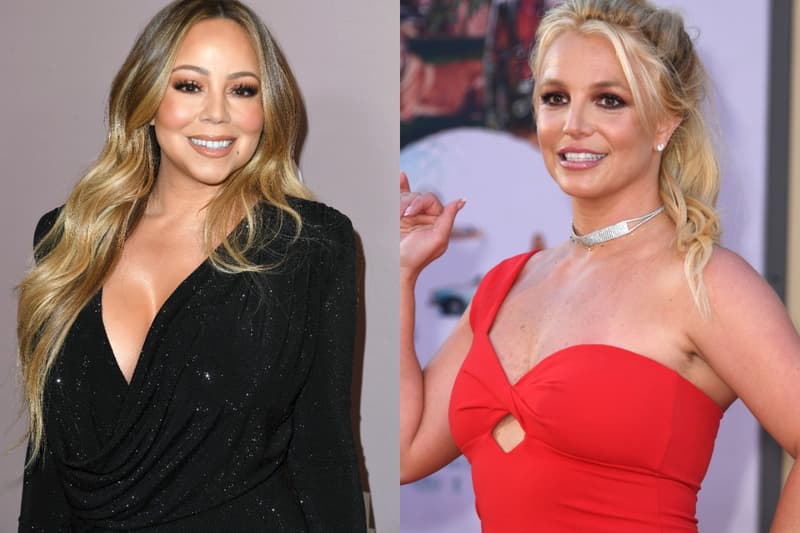 Culture
Mariah Carey on Helping Britney Spears During Her Conservatorship Battle
The singer's act of kindness was inspired by Prince.
Mariah Carey on Helping Britney Spears During Her Conservatorship Battle
The singer's act of kindness was inspired by Prince.
Being the entertainment veteran she is, Mariah Carey felt compelled to reach out to Britney Spears about her conservatorship and offer a few comforting words.
"I think everybody on this planet deserves to be free and what they did to her, what I saw was horrific," Carey recently told NME about Spears' conservatorship battle, which lasted for 13 years, finally concluding in November. "So I reached out to her through a mutual friend because I wanted her to know: 'Guess what? You're not alone.'"
It turns out, Carey was inspired to help Spears as a way to pay it forward. There was a time Carey was going through hardships and Prince comforted her, making a difference. "I remember when I was going through a lot of stuff years ago, Prince reached out to me and gave me a Bible and he talked to me for hours," the "We Belong Together" singer said of the late musician.
"He's an amazing person and he cared about the music business and the industry being so screwed up — which it is," she continued. "You've got to be a giving person. It doesn't matter whether they're my best friend or whatever, I just felt like it was the right thing to do."
Additionally, Carey reached out to Spears herself via social media. "We love you Britney!!! Stay strong," she tweeted in June.
See Carey's tweet about Spears below.
We love you Britney!!! Stay strong ❤️❤️❤️

— Mariah Carey (@MariahCarey) June 23, 2021
---
Share this article