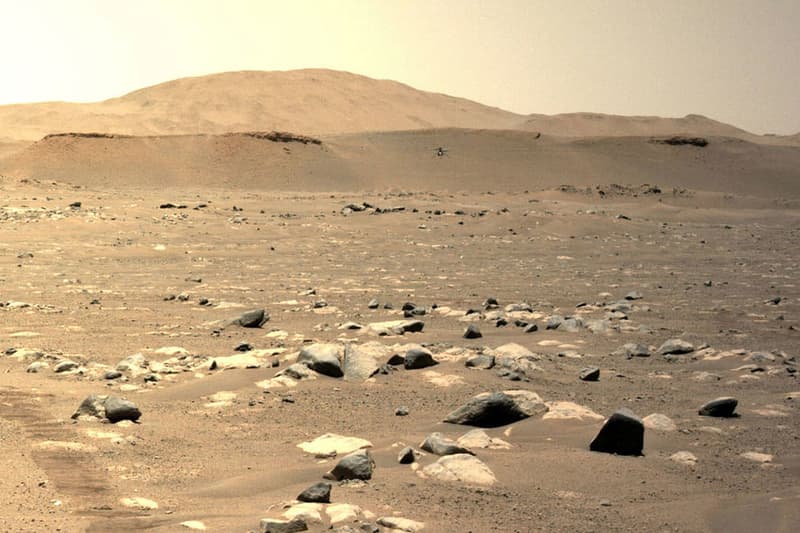 NASA Reveals First Audio Clip Recorded on Mars
Captured by the Perseverance rover.
After capturing the first colored photo of the planet, NASA has now recorded the first audio clip on Mars. The sound, captured by the Perseverance rover, features the Mars Ingenuity helicopter's blades on its fourth flight.
"The Perseverance rover recorded Ingenuity's fourth flight on Mars, capturing video – as well as audio – for the very first time, making history as a spacecraft on another planet recorded sounds from another spacecraft nearby," NASA revealed via Twitter. Spinning at 2,537 rotations per minute, the Ingenuity's blades make a whirring noise as the Perseverance records video and audio from 262 feet away. To make it easier to hear, NASA tweaked the file to isolate the 84-hertz frequency sound clip.
Head to the Perseverance rover's Twitter handle to check out the footage.
In related news, NASA's Hubble Space Telescope captured the clearest view of the Necklace Nebula to date.
Share this article