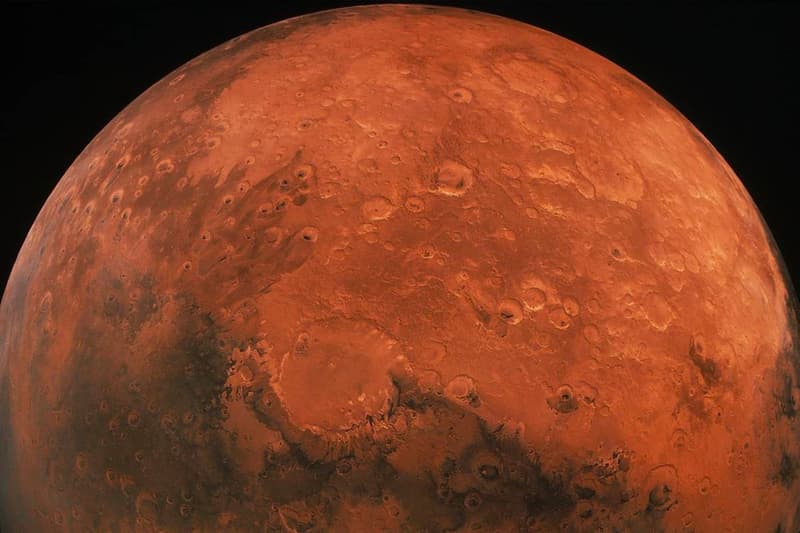 NASA Captures First-Ever Color Photo of Mars
Pictured by the Mars Ingenuity helicopter.
NASA's Mars Ingenuity helicopter – a remote-operated drone – has revealed the first-ever color photo captured of Mars.
Taken at roughly 17 feet above the ground, the image reveals the red-orange landscape of the planet. It further includes track patterns left by the Perseverance rover, which helped land the Ingenuity helicopter on the Red Planet. This marks the first photo taken by the Ingenuity, as well as "the first color image of the Martian surface taken by an aerial vehicle while it was aloft," as explained by NASA.
Following the third flight, the Mars Ingenuity is now preparing for its fourth trip to follow in a few day's time. So far, the drone has gone from 40 seconds at three meters off the ground on its first try, to 80 seconds at five meters high. The NASA team is aiming for higher numbers as the helicopter attempts to beat the thin atmosphere of Mars.
Head to NASA's official website to view the first-ever color photo of Mars.
Share this article