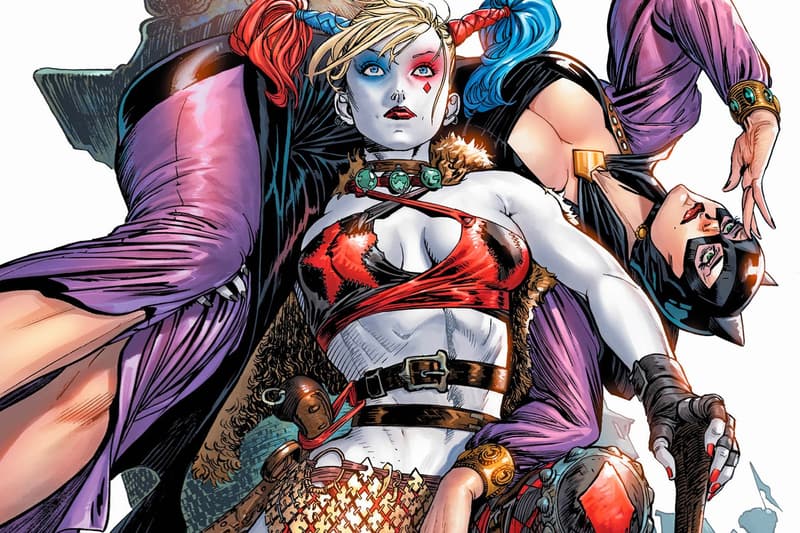 Film & TV
Batman Can Save Lives and Fight Crime, but He Can't Go Down on Catwoman
Apparently "Heroes Don't Do That."
Batman Can Save Lives and Fight Crime, but He Can't Go Down on Catwoman
Apparently "Heroes Don't Do That."
According to Harley Quinn executive producer Justin Halpern, DC Comics was not a fan of Batman and Catwoman's sexual exploits, blocking a scene that had been set for the third season of the HBO Max adult animated series.
The scene, which has garnered huge amounts of attention online, would have shown Batman performing oral sex on Catwoman. However, it would seem that DC Comics was not impressed, eventually scrapping the idea and suggesting that it would taint toy sales. Unsurprisingly, the news not only shocked the producers but also fans of the show – which is rated R due to the prevalence of other sex-themed scenes.
Speaking to Variety, Halpern and his co-creator Patrick Schumacker said, "in this third season of Harley we had a moment where Batman was going down on Catwoman. And DC was like, 'You can't do that. You absolutely cannot do that.' They're like, 'Heroes don't do that.' So, we said, 'Are you saying heroes are just selfish lovers?' They were like, 'No, it's that we sell consumer toys for heroes. It's hard to sell a toy if Batman is also going down on someone.'"
In true 21st century fashion, fans took to Twitter to share their thoughts and frustrations with the scene's removal, while some made hilarious comparisons with DJ Khaled and take on oral sex from his 2015 interview with The Breakfast Club.
thank you DC for making this Batman moment possible pic.twitter.com/DD6jvTPtVb

— ML Kejera (@KejeraL) June 14, 2021
Why would Batman's whole bottom face be open if he didn't do oral, ridiculous

— rb (@RheaButcher) June 14, 2021
ok so I'm convinced he has the mind of a teenage boy pic.twitter.com/epzhPjceny

— Single Bill Gates (@howcomeyousmell) May 4, 2018
Has anyone ever seen Batman and DJ Khaled in the same room together?? https://t.co/7Lt66zP5E0

— big mikey milkers (@mrmikeyreid) June 14, 2021
In other entertainment news, K-pop group BLACKPINK is releasing a movie internationally.
Share this article