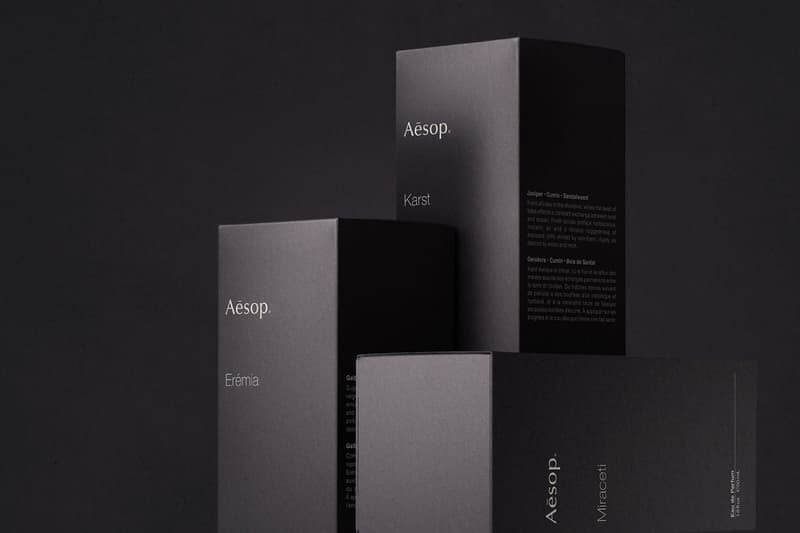 1 of 2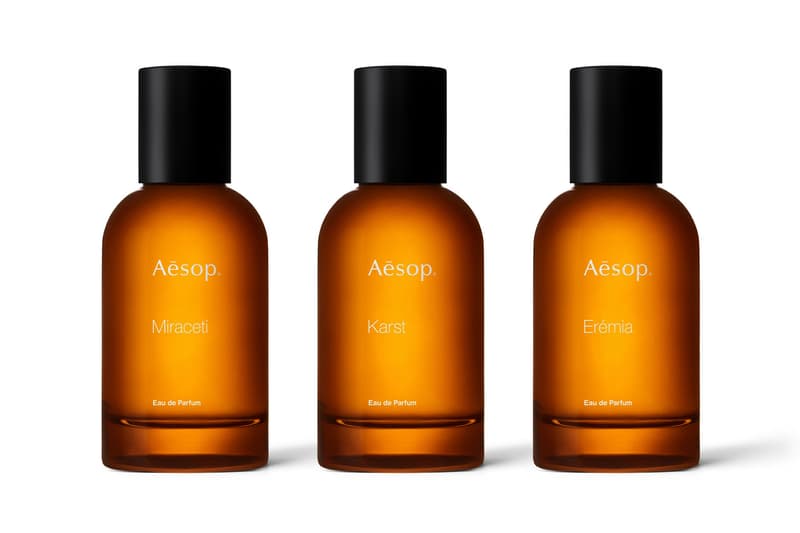 2 of 2
Aesop Is Launching Three New Perfume Scents
Meet "Miraceti," "Karst" and "Erémia."
After launching its fourth fragrance "Rōzu" last year, Aesop is finally introducing more scents to its line of perfumes. Meet "Miraceti," "Karst" and "Erémia," three unisex fragrances that complete a collection titled "Othertopias."
"Miraceti," also dubbed "The Boat," takes inspiration from the serenity of the sea and its "heady, swirling waves, oscillating horizon and peaceful yet isolating emptiness." The scent features notes of labdanum to channel ocean-worn wood and the smell of a whisky cellar, followed by warm and woody ambrette and styrax.
"Karst" (aka "The Shore") boasts a fresher aroma with mineral notes that aim to replicate the feeling of water. The formula is packed with spices such as cumin and sandalwood to round out a salty and metallic scent.
Finally, "Erémia," or "The Wasteland," comes with notes of galbanum, iris and yuzu for a bright, citrusy olfactory experience. The overall fragrance takes inspiration from wet moss and wildflowers.
Peep the bottles in the gallery above. Arriving in 50mL containers priced at $1,400 HKD (approximately $180 USD) each, the three "Othertopias" perfumes will arrive in Hong Kong at Aesop's stores and online on July 5.
Share this article