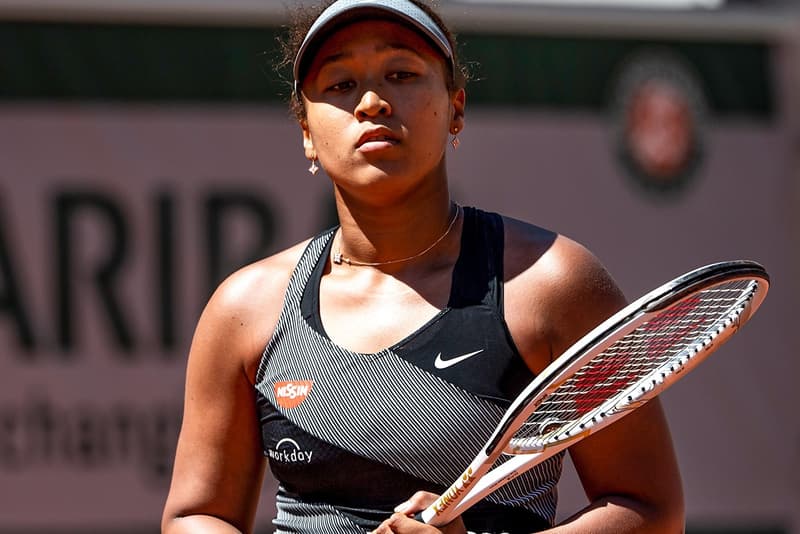 Culture
Naomi Osaka Pens Essay on Mental Health for 'TIME'
"It's O.K. to not be O.K.," the tennis champion writes.
Naomi Osaka Pens Essay on Mental Health for 'TIME'
"It's O.K. to not be O.K.," the tennis champion writes.
Naomi Osaka is speaking to the media again, on her own terms. The tennis champion, who stars on the cover of TIME magazine's Tokyo Olympics issue, has penned an accompanying essay on her decision to withdraw from the French Open to focus on her mental health.
The athlete begins by clarifying that she does not have an issue with the press and media, but rather the traditional format of the press conference. "I communicated that I wanted to skip press conferences at Roland Garros to exercise self-care and preservation of my mental health," she writes. "Tennis is our privileged profession, and of course there are commitments off the court that coincide. But I can't imagine another profession where a consistent attendance record (I have missed one press conference in my seven years on tour) would be so harshly scrutinized," she points out.
"In any other line of work, you would be forgiven for taking a personal day here and there, so long as it's not habitual…In my case, I felt under a great amount of pressure to disclose my symptoms — frankly because the press and the tournament did not believe me," Osaka continues. "I do not wish that on anyone…I also do not want to have to engage in a scrutiny of my personal medical history ever again."
The tennis star goes on to state that, after taking time to reflect and recharge, she is "excited" to compete in the Tokyo. She thanks her friends, family and public figures — including Michelle Obama and Meghan Markle — who have supported her, and adds that she feels "uncomfortable" being the public face of athlete mental health. "…It's still so new to me and I don't have all the answers. I do hope that people can relate and understand it's O.K. to not be O.K., and it's O.K. to talk about it." she concludes.
Head to TIME to read Osaka's full essay.
Share this article