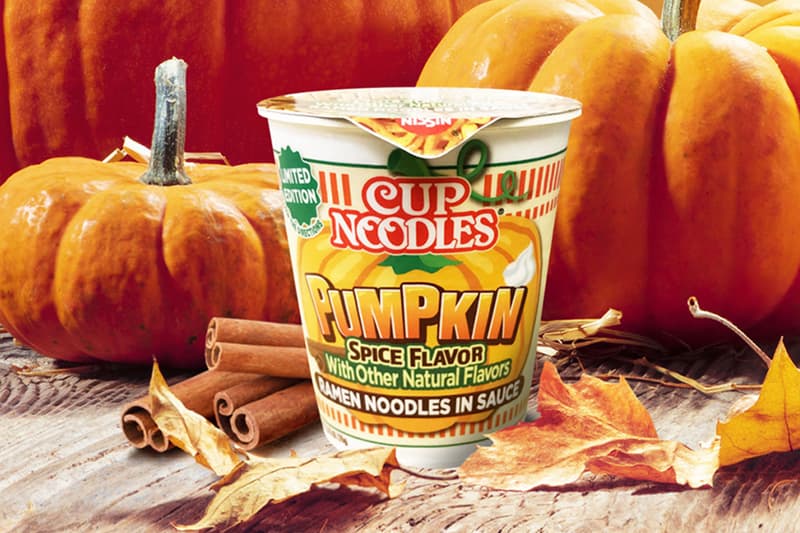 Food
Nissin Is Launching Pumpkin Spice-Flavored Cup Noodles
The company recommends topping it with whipped cream.
Nissin Is Launching Pumpkin Spice-Flavored Cup Noodles
The company recommends topping it with whipped cream.
Believe it or not, we're nearing the season of pumpkin spice, and Nissin is joining the craze with special flavored cup noodles.
Arriving as a limited edition, the pumpkin spice-flavored noodles celebrate the food company's 50th anniversary. "After 50 years of noodle innovation, what better time to release our most unexpected flavor to date with pumpkin spice, and trust me it really is that good," Nissin Foods USA's Jaclyn Park shares in a statement. "Product innovation is at the core of the Cup Noodles brand and we are excited to launch our first-ever limited-edition flavor that is sure to cause a stir. You just have to try it."
Love it or hate it, the saucy noodles are made with pumpkin seasoning that boasts sweet, savory and spiced flavors. All it needs is a bit of water and four minutes in the microwave for preparation. For the full experience, Nissin recommends topping the dish with whipped cream.
Nissin's pumpkin spice Cup Noodles will hit Walmart shelves in late October.
View this post on Instagram
Share this article