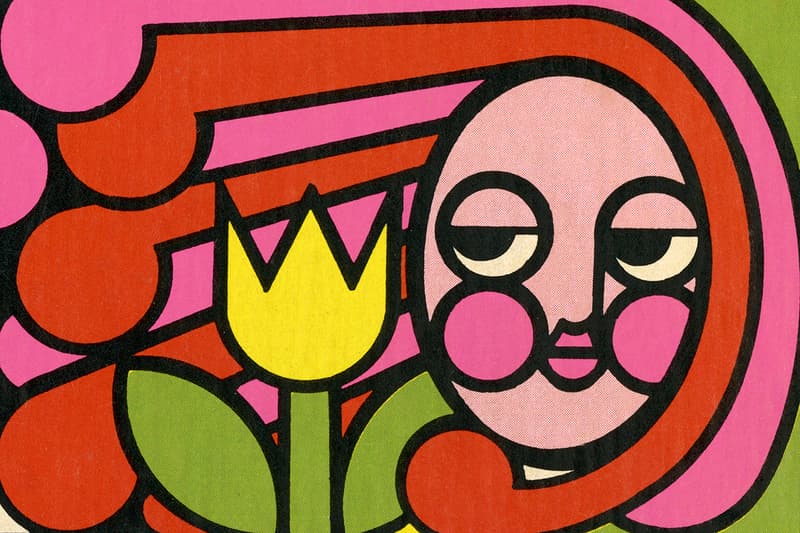 Culture
Virgo Personality Traits: Everything You Need To Know About the Zodiac Sign
Here's what it's like to date the perfectionist of the zodiac.
Virgo Personality Traits: Everything You Need To Know About the Zodiac Sign
Here's what it's like to date the perfectionist of the zodiac.
Often described to be the perfectionist, Virgo is the astrological sign of those born between August 23 and September 22. Sophisticated, hardworking and detail-oriented, Virgos have high standards for themselves and are known to have similar expectations on others as well. Naturally skilled at planning and organization, they — think Beyoncé and Zendaya, two famous Virgos — are willing to take on and can gracefully pull off even the most challenging of projects.
Here, Stephanie Whaley Vinitwatanakhun, founder of astrology dating app Oromoon, discusses the zodiac sign's personality traits, work ethic and compatibility with other signs.
Virgo is the sixth astrological sign in the zodiac.
Virgo is the sixth astrological sign in the zodiac, and it's also connected to the sixth house in modern astrology. Motivated by a considerate nature, Virgo season commences at the tail end of summer in the northern hemisphere, a time akin to harvesting the fruit and abundance of our creative endeavors from the previous season, and carefully refining and establishing order before the resurgence of the second half of the zodiac.
Ruled by Virgo and Mercury, the sixth house represents thoughtful self-expression, daily routines, health and wellness, acts of service for others, and the pursuit of self-improvement for one and all.
Virgo is ruled by Mercury and it is an earth sign.
Governed by Mercury, the planet of communication and analytical interpretations, Virgos are known for their nurturing and meticulous demeanor, creating an environment for the rest of the world to communicate and execute with patience, tact and clarity. Responsibility and punctuality are at the top of Virgo's list, adding to their long list of selfless attributes that creates a blueprint for compassion and empathy in the world.
With a benevolent and philanthropic disposition rooted in the heart of improving the well-being of their community and beyond, Virgos' supportive characteristics encourage the rest of the zodiac to claim responsibility and accountability for themselves, while influencing a desire to help others who are less fortunate.
Virgos represent the sixth astrological sign of the zodiac — alluding to the halfway mark of all 12 archetypes — and are known as the "editors" of the cosmos. With efficient organizational skills, Virgos respond to the calling of their cosmic duty by maintaining order and balance between the seasons that came before them prior to handing the baton to the next cohort of signs.
Virgo Compatibility
Signs that are compatible with Virgo include but are not limited to fellow earth signs Taurus and Capricorn, who are known for their deep loyalty and (financial) responsibility.
Virgo can also cultivate of a spiritual and karmic relationship with water signs including Pisces (sister sign), Cancer and Scorpio, while creating a safe space rooted in honest vulnerability.
The pairing of earth and water signs is like a garden with plenty of water and nurturing — it not only thrives but also survives. And when two earth signs are brought together, an abundance of soil creates the blueprint for an ever expanding garden.
Virgo Characteristics
Personality Traits
The Virgo mantra is "Will you provide safety for my limitless service, experiencing each act of my intimate process?" Virgos are committed, compassionate souls, with a strong sense of duty driving their emotions and actions. In the Tarot, Virgo is represented by the Hermit card. Their self-awareness is derived from deep introspection, teaching us to reflect upon our inner wisdom (or lessons) in order to pave the way for new beginnings.
Strengths
Observant and hardworking, Virgos are incredibly logical and analytical thought leaders, gracing our communities with a calm and collected demeanor that encourages inner healing and self-improvement. As mutable earth signs, Virgos' keen and astute nature coupled with their discerning and hardworking skillset highlights their dependability and flexibility during times of uncertainty. When in doubt, call a Virgo. The continuous poise and grace exuded by this considerate sign creates an environment for all of us to sigh in relief when we find ourselves in need of help.
Challenges
Given Virgos' responsible and dependable attributes, these earthy creatures may overextend themselves for the benefit of the collective. Kind reminder that perfection is in the eye of the beholder, and it is more than acceptable to ask for help when our energies are depleted. Flaws and imperfections are merely based on one's unique perspective. We maintain consistency within our productivity by learning to release that which is out of our control. Embedded in the acceptance of the inevitable, this option proves to be the healthiest when we are caught up in the minutia of the unnecessary. According to the Japanese philosophies of wabi sabi, there is limited progress when in search of perfection. We acknowledge that truth comes from the observation of nature, an environment in which straight lines do not exist.
Virgo Relationships
In romantic relationships, Virgos' love language includes acts of service and planning for the future. To be with a Virgo is to be taken care of, for Virgos display their appreciation for their lovers and friends alike by helping out in any way they can lend a hand. "Through thick and thin" is common practice within their personal relationships, while serving as a mantra for their careers. Virgos' resourceful and detail-oriented tendencies makes them indispensable colleagues, for problems that may arise are handled with ease and sophistication at a moment's notice. As a result, Virgos also appreciate when their partnerships, both romantic and platonic alike, uphold similar values of humility and patience. Even while under pressure, Virgos have a remarkable ability to engage in effective communication that lends itself to efficient solutions. This type of elegance is why Virgos are exceptional at their craft — cue Beyoncé.
---
For the astro-curious and enthusiasts alike, the astrology dating app Oromoon invites you to find your best relationship, starting within. Led by Latinx astrologer and founder Stephanie Whaley Vinitwatanakhun, the backbone of Oromoon centers around the guidance of a diverse set of perspectives. "We're manifesting a safe and inclusive community where our Guests feel inspired and connected." Whaley says. "We aim to serve as a conduit to facilitate and nurture collective soul care. With the stars as our guide, Oromoon does the heavy lifting, saves time and offers faith in an age of uncertainty."
Check out the astrology dating app, rooted in the art of awareness, on its website and Instagram.
Share this article