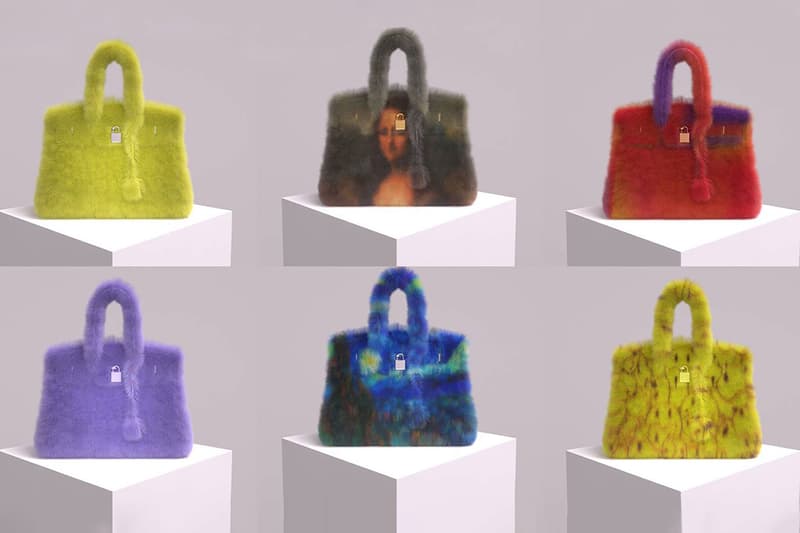 Fashion
MetaBirkins NFT Founder Reportedly Receives Cease and Desist From Hermès
"While I am sorry if you were insulted by my art, as an artist, I will not apologize for creating it."
MetaBirkins NFT Founder Reportedly Receives Cease and Desist From Hermès
"While I am sorry if you were insulted by my art, as an artist, I will not apologize for creating it."
In December 2021, artist Mason Rothschild unveiled his own NFT line of faux fur Hermès Birkin bags. After denouncing the products, the fashion house has reportedly sent the MetaBirkins NFT creator a cease and desist letter.
Rothschild took to Instagram to post his open letters to Hermès, NFT marketplace OpenSea and his community addressing the extraction of MetaBirkins from OpenSea without being notified. "You were formed as an innovative hub for artists and collectors alike. The growth of your business relies on the support of the art community," Rothschild expressed. "You should stand by the artists who support you."
Writing to the French luxury brand, the artist said: "While I am sorry if you were insulted by my art, as an artist, I will not apologize for creating it. As you are aware, the First Amendment gives me every right to create art based on my interpretations of the world around me." He added: "With that understanding, MetaBirkins is a playful abstraction of an existing fashion-culture landmark. MetaBirkins are also a commentary on fashion's history of animal cruelty, and its current embrace of fur-free initiatives and alternative textiles. My aim is always to create additive art projects that contribute positively to the culture."
Rothschild concluded his letter to Hermès by urging it to support young creatives instead of "stomp[ing] them out." As of writing, the brand has not filed a lawsuit against Rothschild and MetaBirkins. Stay tuned while we wait for more details to surface.
View this post on Instagram
Share this article