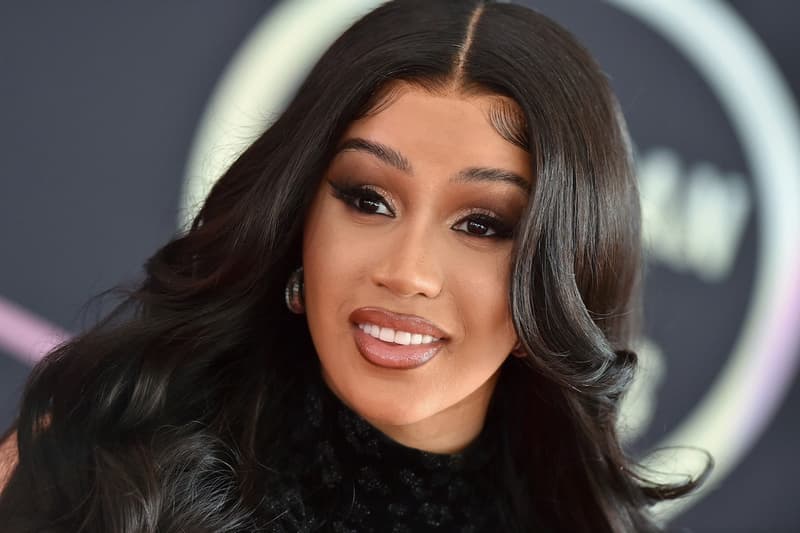 Fashion
Cardi B Asks Fans Relatable Fashion Question About Her Chanel NYE Outfit
To repeat or not to repeat?
Cardi B Asks Fans Relatable Fashion Question About Her Chanel NYE Outfit
To repeat or not to repeat?
While there's nothing wrong with rewearing a good outfit, some people hesitate when it comes to sharing a repeated look on social media, including Cardi B. The Bronx native took to Twitter to ask followers whether they think she should wear her New Year's Eve outfit again despite already posting the fit online.
"So [I] ain't take no good pics of me on New Year's, and I ain't like my hair, so can I wear the outfit again even tho [it's] posted on the [internet]? The dress deserves justice," she recently tweeted. Additionally, Cardi shared one photo of the look, which consisted of a form-fitting Chanel mini dress accessorized with jewelry. "Only pic I took last night … In a strip club office," she captioned the photo.
It's no secret the rapper takes her sense of style very seriously. For her husband Offset's sneaker-themed birthday party recently, she wore a customized corset made out of 10 Balenciaga sneakers, further proving her dedication to both fashion and the bash's theme.
See Cardi B's tweets as well as her NYE outfit below.
Soo ain't take no good pics of me on New Years and I ain't like my hair sooo can I wear the outfit again even tho Is posted on the innanet?The dress deserve Justice.

— Cardi B (@iamcardib) January 2, 2022
Only pic I took last night ….In a strip club office ? pic.twitter.com/q4v5LKCAlA

— Cardi B (@iamcardib) January 1, 2022
Share this article