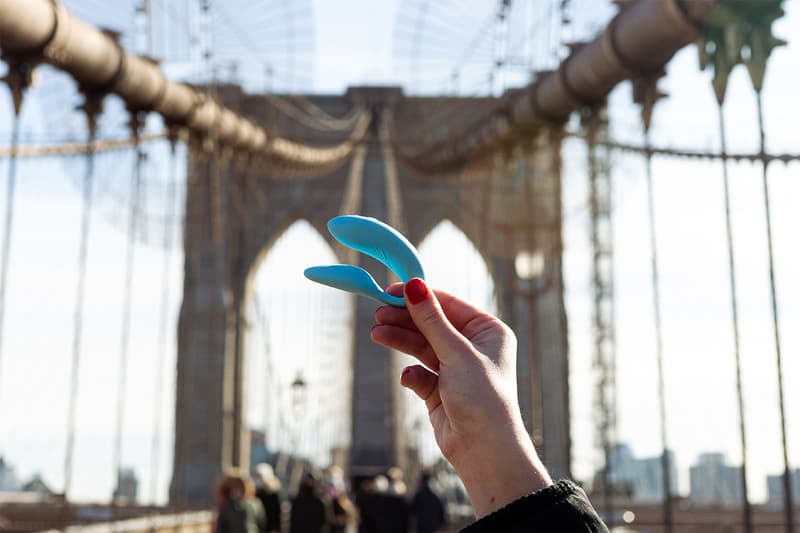 Win Free Sex Toys for a Year With We-Vibe's Sex Toy Scavenger Hunt
Sign. us. up.
We-Vibe is dedicated to your orgasms and its new scavenger hunt might do just the trick. Ditch the mundane quarantine life and spice up date night with your partner with a global scavenger hunt for Valentine's Day. The prize? A $1,000 USD digital voucher that can be used on We-Vibe's website.
The pandemic has changed sex for a lot of people, with life for many being boring and extremely stressful. Combined, boredom and stress can have so many negative effects on your relationships. That's why it might be good to focus on going above and beyond — for a We-Vibe Chorus.
The Chorus is a couples vibrator built to provide clitoral pleasure and penetration for those who like both sensations. It's waterproof, whisper-quiet and even connects to an app that allows you and your partner to pleasure each other over dinner or from a long distance.
According to a study conducted by We-Vibe during this pandemic, 85% of people are seeking to become "more explorative and creative with their sex lives." Luckily, novel experiences with your lover can lead to better sex, and We-Vibe is here to help.
"Spending quality time together enhances feelings of connection, which can lay the groundwork for better sex — sex that involves openness, trust, vulnerability and a willingness to push your comfort zones," Dr. Jess O'Reilly from We-Vibe shares.
Prepare for a romantic adventure because on February 12, five Chorus toys will be hidden in each of these locations, including New York City, Los Angeles, Toronto, London, Paris, Berlin, Zurich, Vienna, Barcelona, Melbourne, Taipei, Hong Kong and Singapore.
To find the clues, simply go on We-Vibe's Instagram on Feburary 12. When you find the prize, send a photo to scavengerhunt@wevibe.com to secure your spot.
Share this article