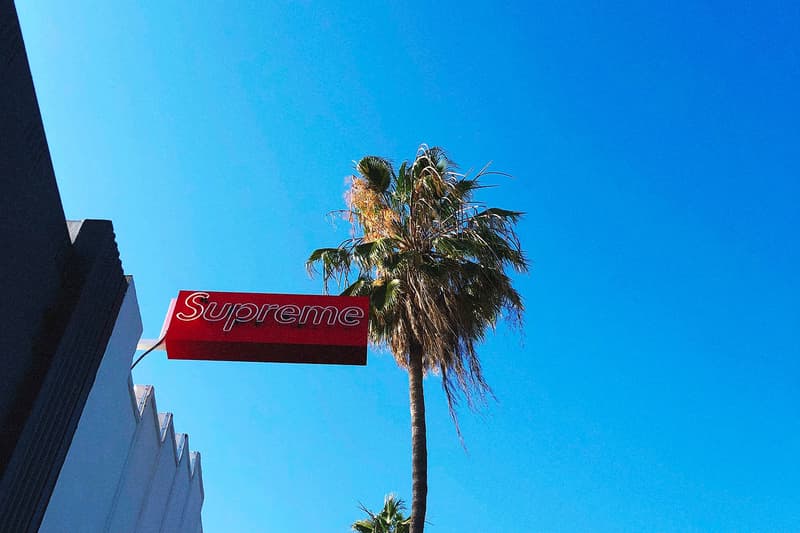 Fashion
Residents Concerned Over Huge Crowds With Supreme's New West Hollywood Store Opening
Due to similar gatherings having turned rowdy and violent in the past.
Residents Concerned Over Huge Crowds With Supreme's New West Hollywood Store Opening
Due to similar gatherings having turned rowdy and violent in the past.
Supreme is set to open its second location in Los Angeles, specifically at the old Tower Records Building on Sunset Boulevard.
According to reports, residents of West Hollywood have voiced their concerns about the potential crowd that will be present on opening day. "There are not large-scale events thrown there and there are no flash mobs with overnight customer operations there," said Aaron Green from Afriat Consulting Group, who tried to reassure residents they have nothing to worry about.
Some also fear "flash-mob sales," which is a term for where customers either camp overnight or wait for hours outside during the day for limited-edition products. "While very few and far between, some of those gatherings, which can be rowdy at times, have turned violent in the past, which prompted an emergency virtual town hall meeting on Thursday for some locals who are already concerned by the recent crimes taking place across the Southland," CBS Los Angeles reported. 
"I also saw some of the reports and some of the articles in the media and it's a little frustrating for us because it's factually untrue," added West Rubinstein, Supreme's senior vice president. "A lot of very unfortunate incidents in Hollywood as of late have been conflated with how Supreme operates. We pride ourselves on running safe, clean shops, not just in LA but New York, the country and around the world."
Construction for Supreme's second store in LA will begin in February or March, and is expected to be complete in August.
Share this article