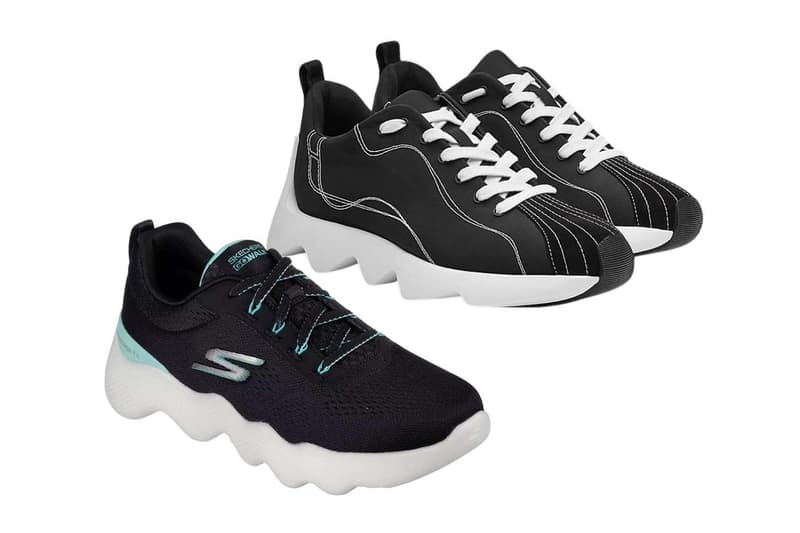 Skechers Sues Hermès Over Wavy Soles
::paging Elle Woods::
Two unlikely opponents are heading to the courtroom and it's all over a sneaker sole design.
The core of the lawsuit alleges that the Hermès' Éclair and Envol sneakers infringe upon multiple Skechers patents, most notably the Massage Fit insoles highlighted in the brand's Go Walk series.
Skechers addressed the lawsuit in a press release with the following statement.
Skechers invests tremendous resources into research and development to introduce fresh, unique and exciting footwear technology to its customers year in and year out. While Skechers always prefers to compete in the marketplace rather than the court room, the company has no choice but to seek legal recourse when competitors blatantly tread on our rights.
While the softened sharktooth soles are similar, it remains to be seen if this constitutes trademark infringement. Stay tuned for updates as they become available.
In other footwear news, Stray Rats links with New Balance for a two-part collaboration.
---
Share this article