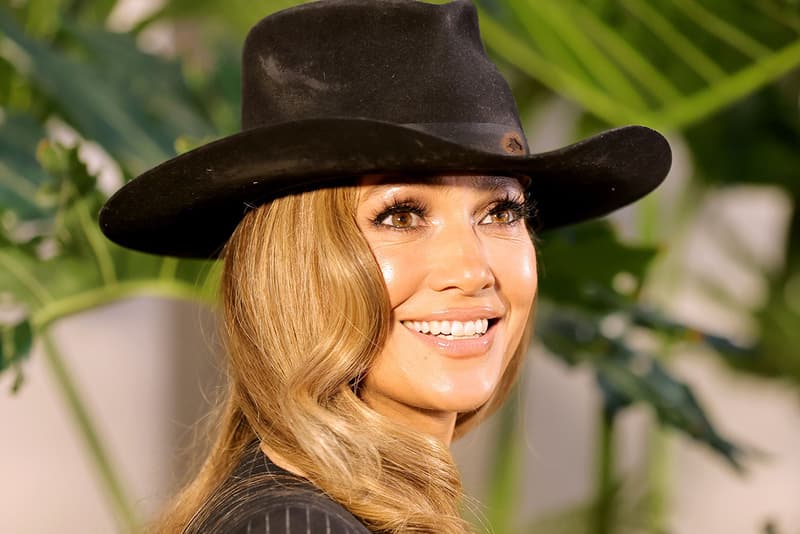 Beauty
Jennifer Lopez Achieved a Red Carpet Manicure With $10 USD Nail Polish
Talk about getting more bang for your buck.
Jennifer Lopez Achieved a Red Carpet Manicure With $10 USD Nail Polish
Talk about getting more bang for your buck.
Hands down, Jennifer Lopez is one of the celebrities that we look to for nail trend inspiration. Her latest manicure at Ralph Lauren's Spring/Summer 2023 show in Los Angeles cemented our sentiments entirely.
In true icon fashion, Lopez hit the scene wearing a chic pinstripe pantsuit, but the burgundy-red manicure brought the entire look home. Tom Bachik, Lopez's go-to manicurist, opted to use Essie's #424 Bordeaux nail polish to stamp the seasonal moment. Bachik notes in the Instagram post, "short, strong, natural-shaped nails help the color pop." while showing off the glossy moment for Lopez. The nail tech achieved the ultimate glossed-over look with Essie Gel Setter, which gave the set a red carpet effect.
Even though the specific shade used for Lopez's set is virtually versatile, there's nothing that screams autumn more than a deep red clean manicure. The shade is a powerful color and commands attention at first glance. There is a reason why we navigate to deep reds and purples during the moodier seasons. See more of the luxury color ahead.
View this post on Instagram
---
Share this article