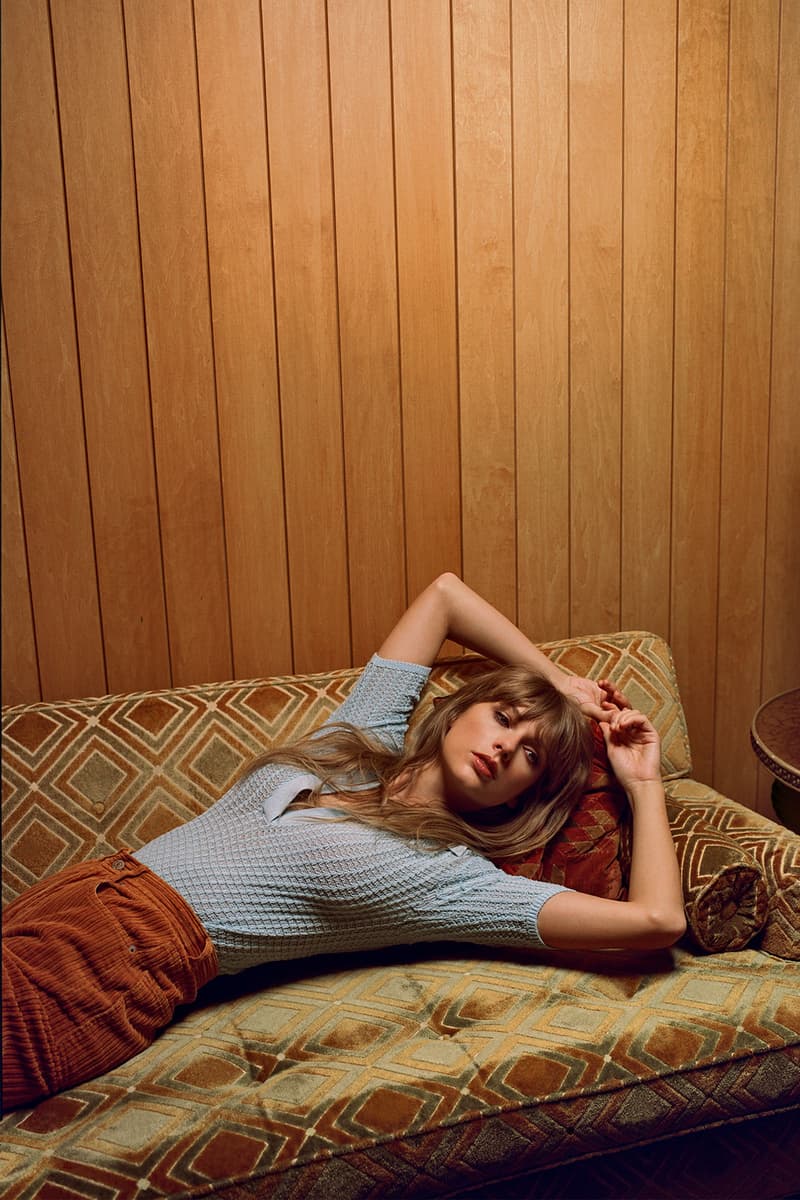 UPDATE: Taylor Swift Surprise Drops "3 a.m. Edition" of 10th Studio Album, 'Midnights'
Featuring 7 bonus tracks.
Music
UPDATE: Taylor Swift Surprise Drops "3 a.m. Edition" of 10th Studio Album, 'Midnights'
Featuring 7 bonus tracks.
UPDATE (October 21, 2022): Shortly after releasing her 10th studio album Midnights, Taylor Swift has surprise dropped an extended version of the record at 3 a.m.
In addition to the original 13 songs, the latest version of the album includes seven additional tracks. Swift explained in an Instagram post, "Surprise! I think of Midnights as a complete concept album, with those 13 songs forming a full picture of the intensities of that mystifying, mad hour." She added, "However! There were other songs we wrote on our journey to find that magic 13. I'm calling them 3am tracks. Lately I've been loving the feeling of sharing more of our creative process with you, like we do with From The Vault tracks. So it's 3am and I'm giving them to you now."
The bonus tracks are "The Great War," "Bigger Than The Whole Sky," "Paris," "High Infidelity," "Glitch," "Would've, Could've, Should've" and "Dear Reader." Listen to the 3 a.m. Edition of Midnights below.
---
ORIGINAL STORY (October 21, 2022): Taylor Swift is back with new music, serving Swifties with her 10th studio album titled Midnights.
Led by "Lavender Haze" and closing with "Mastermind," the record is comprised of 13 tracks. Swift shared in an interview with Apple Music the meaning behind the 11th track "Karma," "So one of the themes about Midnights is how you're feeling in the middle of the night and that can be intense self-hatred you go through these very polarizing emotions when you're up late at night and you're brain just spirals, it can spiral downward or it can spiral way up and you can just be really feeling yourself." She continued, "'Karma' is written from a perspective of feeling like really happy really proud of the way you life is, feeling like this must be a reward for doing stuff right and it's a song that I really love because I think we all need some of those moments you know we can't just be beating ourselves up all the time. You have to have these moments where you're like you know what karma is my boyfriend and that's it."
Ahead of the album release, Swift teased the upcoming music videos, which will feature appearances from Laura Dern, Jack Antonoff, HAIM, John Early, Mike Birbiglia and Dita von Teese, while Mary Elizabeth Ellis, Pat McGrath and Laith Ashley are also shown in the credits.
Midnights was first announced back in August when she was on stage accepting Video of the Year at the 2022 MTV VMAs. Swift also shared later on that the track "Lavender Haze" is about her boyfriend Joe Alwyn and their six-year relationship.
Midnights is now available on major streaming platforms, while the music video for "Anti-Hero" will release at 8 a.m. EST on October 21.
---
Share this article