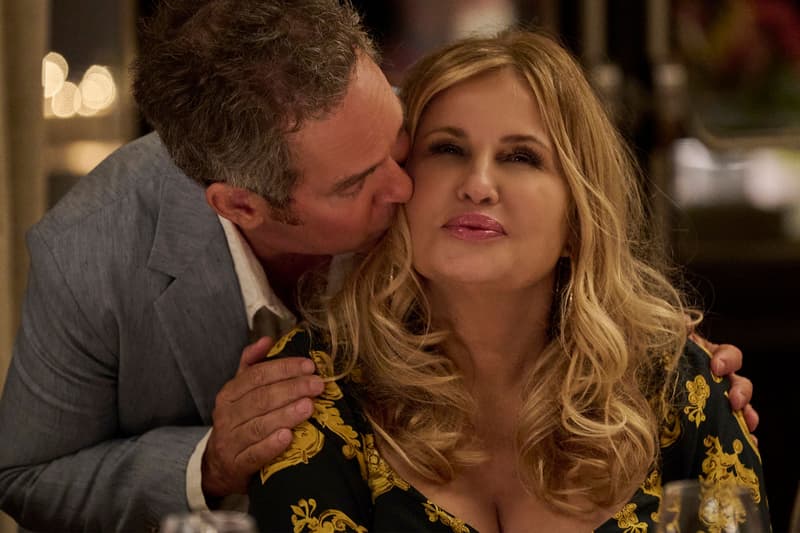 Film & TV
Here's Where 'The White Lotus' Is Headed for Season 3
After watching the Season 2 finale, fans can't wait for more from showrunner Mike White.
Here's Where 'The White Lotus' Is Headed for Season 3
After watching the Season 2 finale, fans can't wait for more from showrunner Mike White.
Social media is flooded with The White Lotus memes as fans can't stop talking about the HBO show's season finale. The series ended on a strong note with fans wanting more from showrunner Mike White, while the title was nominated for four Golden Globes.
Editor's Note: This post contains spoilers for The White Lotus Season 2. 
The latest installment of the series was absolute chaos, gifting viewers with unexpected scenes in every episode. Jennifer Coolidge reprised her role as Tanya McQuoid-Hunt, while the rest of the cast featured new faces Aubrey Plaza, Haley Lu Richardson, Meghann Fahy, Adam DiMarco, Tom Hollander and many more.
With the buzzy finale, we can't wait to see what's next for The White Lotus, which was greenlit for a third season even before the very last episode was aired on HBO. While not much is known as of now, White has shared a few hints about the new installment.
Who will star in Season 3 of The White Lotus?
The first season of The White Lotus starred Sydney Sweeney, Brittany O'Grady, Fred Hechinger Murray Bartlett, Jake Lacy and more, while the second installment featured an all-new cast including Aubrey Plaza, Will Sharpe, Meghann Fahy, Theo James, Haley Lu Richardson and more. Both seasons saw Jennifer Coolidge as Tanya McQuoid-Hunt, and based on the Season 2 finale, we now know that the actor won't be reprising that role.
It's unknown whether Coolidge will be returning for Season 3 with another role, although White previously said, "Well, Jennifer is my friend and everybody loved her in the first season, and I was like, 'I can't go to Italy without Jennifer.' And maybe that's still the case. Like, maybe you can't go to Japan without Jennifer, either."
Meanwhile, Connie Britton — who played Nicole in Season 1 — could be returning to the series, as she was originally supposed to join Season 2. "He wanted me to be in the second season, and there was an idea that I loved for the character. Our intention is to do it in the third season. A piece of casting didn't work in the second season and we're hoping to [do] that in the third season. I would love to see a spin-off on every character in that show," the actor told Deadline.
Where will The White Lotus Season 3 be set?
The first season of The White Lotus was set in Hawaii and the second in Italy. The location for the third season has yet to be confirmed, although White has hinted that he's interested in taking the cast to Asia.
"I think it'd be fun to maybe go to a whole different continent. You know, we did Europe, and maybe Asia, something crazy like that, that would be fun," the showrunner told Deadline back in October. He noted that the show could additionally be themed around "death and Eastern religion and spirituality." "The first season kind of highlighted money, and then the second season is sex. I think the third season would be maybe a satirical and funny look at death and Eastern religion and spirituality. It feels like it could be a rich tapestry to do another round at White Lotus."
What will The White Lotus Season 3 be about?
White previously shared that he had the idea of making The White Lotus about politicians and power, which ended up getting scrapped. "Originally, it was more of like a Bilderberg conference, more about getting into some of the bigger power dynamics there. But Sicily was a totally different vibe than the idea I pitched. That didn't seem right," he told Entertainment Weekly. "The kind of mythology of Sicily, at least from the point of view of Americans, is the archetypal sexual politics and role play that you associate with, like, opera and the mafia and Italian romance. I felt like it should be more focused on men and women and relationships and adultery and have an operatic feel to it, so I pivoted."
When will the third season of The White Lotus release?
HBO has yet to reveal an official premiere date for Season 3 of The White Lotus. Based on the release schedules for the first two chapters, we can expect the third installment to arrive as early as Fall 2023. Meghann Fahy, who plays Daphne in Season 2, said in an interview with Glamour, "We did get all of the scripts right up front, which is just a testament to [series creator] Mike [White] and his process. I mean, he writes so quickly and he doesn't do many revisions."
Share this article