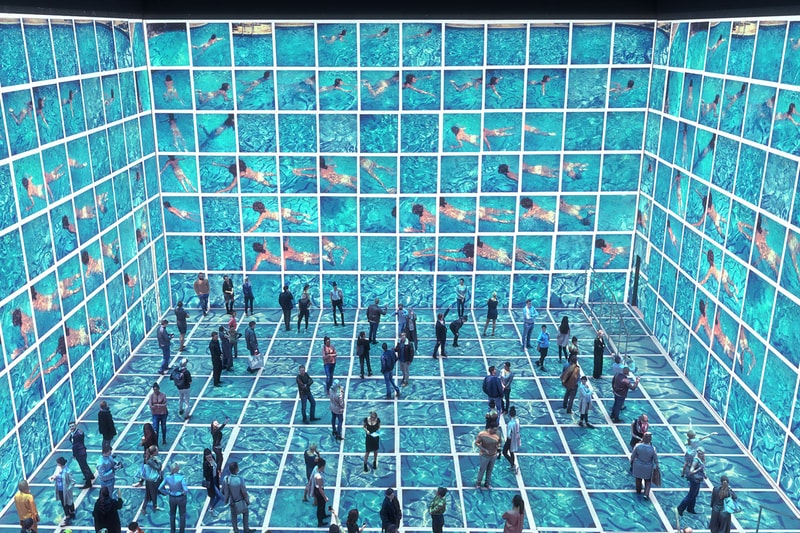 Art & Design
The Most Instagrammable Art Experiences to Visit in London
From Lightroom's immersive David Hockney experience to Dopamine Land's house of nostalgia.
The Most Instagrammable Art Experiences to Visit in London
From Lightroom's immersive David Hockney experience to Dopamine Land's house of nostalgia.
Instagrammable, immersive art experiences are on the rise, as many of us begin to look to art exhibitions and galleries as a form of escapism. For that reason, more and more art projection-based galleries and installations are beginning to open up across London, exploring the intersections between art, fashion and music in new ways.
Alongside paving the way for artistic exploration, these new ways of experiencing art are allowing a new generation of creatives to learn about those who came before them. For example, the works of revered artists like Vincent Van Gogh and David Hockney are undergoing a resurgence as their iconic pieces are reimagined into immersive experiences like Lightroom and Van Gogh Alive, allowing their techniques to live on and reach new audiences.
Elsewhere, dedicated experiences like The Beams, Frameless and Dopamine Land promise to offer multiple rooms of enticing visuals, perfect for immersing yourself in a world of artistic endeavors.
Scroll down to see our list of the best Instagrammable, immersive experiences in London.
Frameless
Frameless is the UK's first permanent, large-scale immersive exhibit, located in Central London. Housed in a 30,000 square foot venue, the experience offers contemporary interpretations of significant works from artists like Canaletto, Cézanne, Dalí, Kandinsky, Klimt, Monet, Rembrandt and Van Gogh — displayed across four striking galleries, each dedicated to a different theme.
Dopamine Land
Launched just last year, Dopamine Land aims to offer a "total disconnect from reality." Tapping into childlike nostalgia, the interactive experience comprises multiple color-themed experiences including a pillow fight room, popcorn room and visual effects room.
Lightroom
Located in Kings Cross, Lightroom is a new creative hub designed to offer a platform for collaboration with artists. According to Lightroom's CEO, Richard Slaney, the platform exists to "invite the world's leading creative minds to collaborate with us to use Lightroom's epic scale, cutting-edge projection and revolutionary sound technology to create something completely new."
TWIST Museum
TWIST Museum recently opened on London's Oxford Street, described as "the home of illusions." Offering a fusion between the worlds of art and science, the museum encourages its visitors to reflect on the ways in which we all perceive things, with its name itself offering an acronym of "The Way I See Things."
Outernet
Situated on London's Tottenham Court Road, The Outernet is a new immersive experience venue comprising multiple projectors and open space. Lending itself to multidisciplinary entertainment experiences, the venue presents the world's largest LED screens and weekly, free events open to all the public.
The Beams London
One of London's newest art venues, The Beams is located in East London, offering a space that's dedicated to supporting global and emerging artists. Exploring the boundaries between sound, art and technology, the 55,000 square foot venue offers a masterclass in experimental, digital media and beyond.
---
Share this article