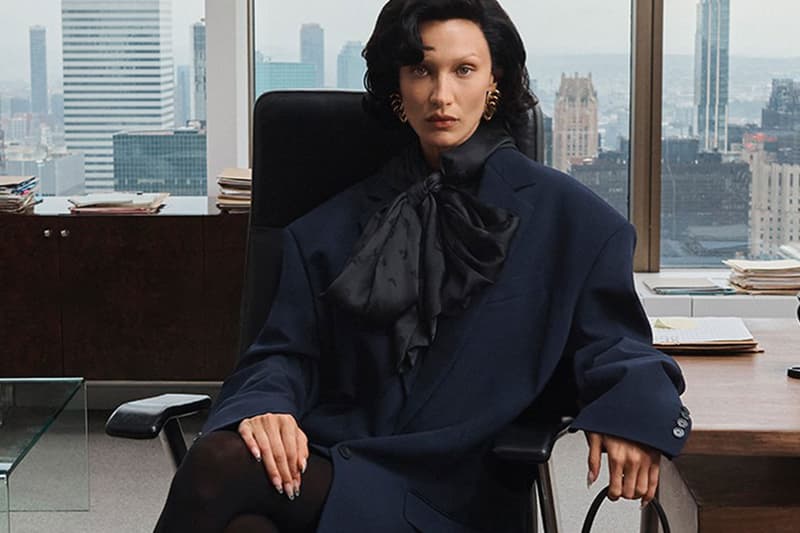 Fashion
UPDATE: Balenciaga Will No Longer Be Suing Its Production Company
The brand has also appointed an image board and agreed to go on a "listening tour."
UPDATE: Balenciaga Will No Longer Be Suing Its Production Company
The brand has also appointed an image board and agreed to go on a "listening tour."
As a result of the backlash surrounding its recent holiday campaign, as well as its Spring 2023 campaign, Balenciaga declared that it would be suing production company, North Six Inc. alongside its agent Nicholas Des Jardins.
Jardins designed the set for the brand's Spring 2023 campaign with adidas, in which a document relating to the Supreme Court ruling for the PROTECT Act (a federal law which criminalizes the presence of sexual materials with children) was visible. According to The Fashion Law, Balenciaga's lawsuit alleges that the defendants engaged in "inexplicable acts and omissions" that were "malevolent or, at the very least, extraordinarily reckless."
The brand was reportedly suing its production company for $25 million USD after the campaigns received considerable amounts of backlash from both consumers and brand ambassadors. Bella Hadid reportedly removed a number of images from the campaign on her Instagram page, while Kim Kardashian shared a lengthy statement on her stories which suggested that she'll be evaluating "her future" with the brand.
Balenciaga then responded to the backlash, sharing an Instagram story taking full responsibility for its holiday campaign, and suggesting that North Six Inc. were responsible for supplying the documents for its Spring 2023 campaign shoot. "The two separate ad campaigns in question reflect a series of grievous errors for which Balenciaga takes responsibility," the statement began.

"The first campaign, the gift collection campaign, featured children with plush bear bags dressed in what some have labelled BDSM-inspired outfits. Our plush bear bags and the gift collection should not have been featured with children. This was a wrong choice by Balenciaga, combined with our failure in assessing and validating images. the responsibility for this lies with Balenciaga alone," it continued.
The brand then went on to explain how the Supreme Court ruling documents ended up becoming a part of the photoshoot set, explaining that the set "was meant to replicate a business office environment." The statement read, "all the items included in this shooting were provided by third parties that confirmed in writing that these props were fake office documents. They turned out to be real legal papers most likely coming from the filming of a television drama. The inclusion of these unapproved documents was the result of reckless negligence for which Balenciaga has filed a complaint. We take full accountability for our lack of oversight and control of the documents in the background and we could have done things differently."
Now, it appears that Balenciaga is going back on its word, after Creative Director Demna posted his own statement, which read "As much as I would sometimes like to provoke a thought through my work, I would NEVER have an intention to do that with such an awful subject as child abuse that I condemn."
The brand posted a new statement which detailed a list of actions that it planned to take as a result of the controversy and backlash, one of which was that "Balenciaga has decided not to pursue litigation" against the production company. Alongside the legal decision, the brand has appointed an image board, "best-in-class" agency and agreed to go on a "listening tour" to engage with advocacy groups. Balenciaga has also stated that it has set aside "a significant fund" for grants to organizations supporting the protection of children.
---
Share this article