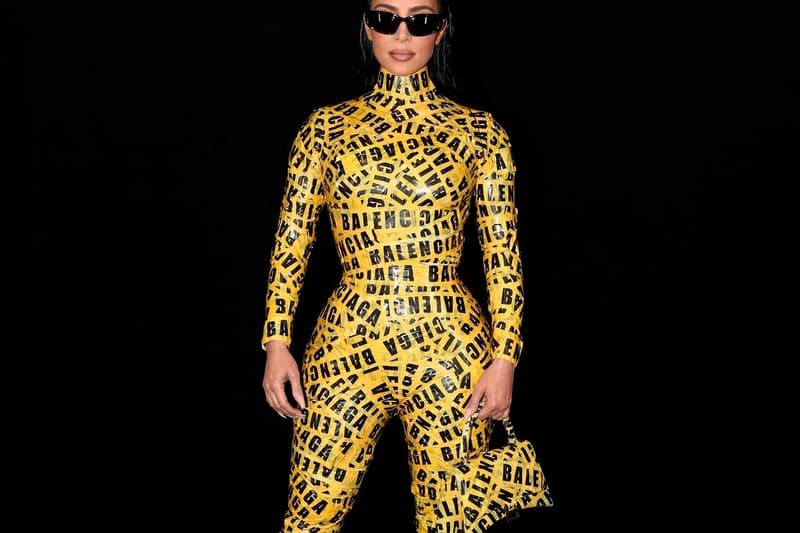 Fashion
Kim Kardashian Breaks Silence on Balenciaga
The reality star is now evaluating her future with the brand.
Kim Kardashian Breaks Silence on Balenciaga
The reality star is now evaluating her future with the brand.
Balenciaga has recently come under fire for its latest holiday campaign, which featured children holding stuffed animals dressed in bondage. Though the majority of the internet has been discussing the campaign for weeks, one of the brand's major ambassadors, Kim Kardashian, has just made her stance pretty clear.
The reality star shared her thoughts in a series of Instagram stories, where she told her followers that she'd been "quiet" on the issue as she wanted the opportunity to speak to the brand herself first. "I have been quiet for the past few days, not because haven't been disgusted and outraged by the recent Balenciaga campaigns, but because I wanted an opportunity to speak to their team to understand for myself how this could have happened," Kardashian began.
She added that "As a mother of four, I have been shaken by the disturbing images. The safety of children must be held with the highest regard and any attempts to normalize child abuse of any kind should have no place in our society – period. I appreciate Balenciaga's removal of the campaigns and apology. In speaking with them, I believe they understand the seriousness of the issue and will take the necessary measures for this to never happen again."
Finally, Kim added that as a next step, she'd be spending some time to reevaluate her relationship and her future with the brand, something that we must admit, many of us didn't expect. "As for my future with Balenciaga, I am currently reevaluating my relationship with the brand, basing it off their willingness to accept accountability for something that should have never happened to begin with – and the actions I am expecting to see them take to protect children," she continued.
The reality star recently spoke about her organic relationship with the brand on season two of The Kardashians, admitting that it first began through her ex-husband Kanye West, but has since developed into her own, leading the star to walk the runway in Demna's 51st Couture collection.
In related news, it appears that Bella Hadid has deleted Balenciaga posts from her Instagram page.
---
Share this article