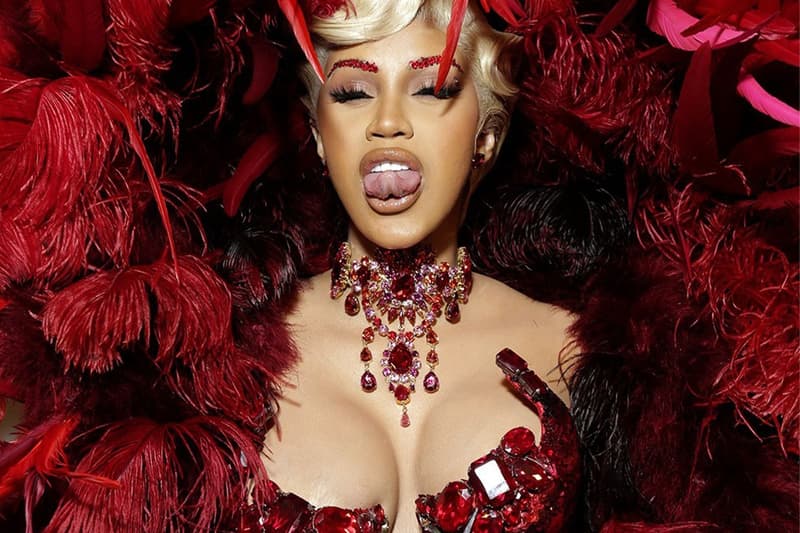 Entertainment
Cardi B Is Being Sued for Stealing Another Artist's Marge Simpson Costume
The work was originally created by aleXsandro Palombo.
Cardi B Is Being Sued for Stealing Another Artist's Marge Simpson Costume
The work was originally created by aleXsandro Palombo.
Cardi B is facing some legal trouble as the "Bodak Yellow" rapper is being sued for her sultry Marge Simpson Halloween Costume.
Covering herself in yellow body paint to mirror the familiar animated character, Cardi B wore an otherwise elegant black dress with a racy cut-out showing off her pert derriere. The costume was a nod to a late designer Thierry Mugler, but is actually an imitation of artist aleXsandro Palombo's work. The image in question was created by the Italian Pop artist in 2013 as part of his series, Marge Simpsons Style Icon, according to ArtNet News.
Palombo is now suing Cardi B for credit as his attorney Claudio Volpi shares, "Cardi B has illegitimately appropriated the work of aleXsandro Palombo for mere business purposes in defiance of the most elementary rules on copyright and Instagram policies with the consequent serious risks, both of compensation and of discredit for her public image."
While Cardi B was unaware of the artwork's origin, Palombo issued a formal requiest to the musician's stylist Carter, photographer Jora Frantzis and Atlantic Records chairperson Craig Kallman to publish a follow-up Instagram post crediting Palombo. It has yet to be seen if Cardi B's team will comply, but the threat of legal action, as well as a fine, should act as an extra incentive.
Stay tuned for updates.
View this post on Instagram
Share this article