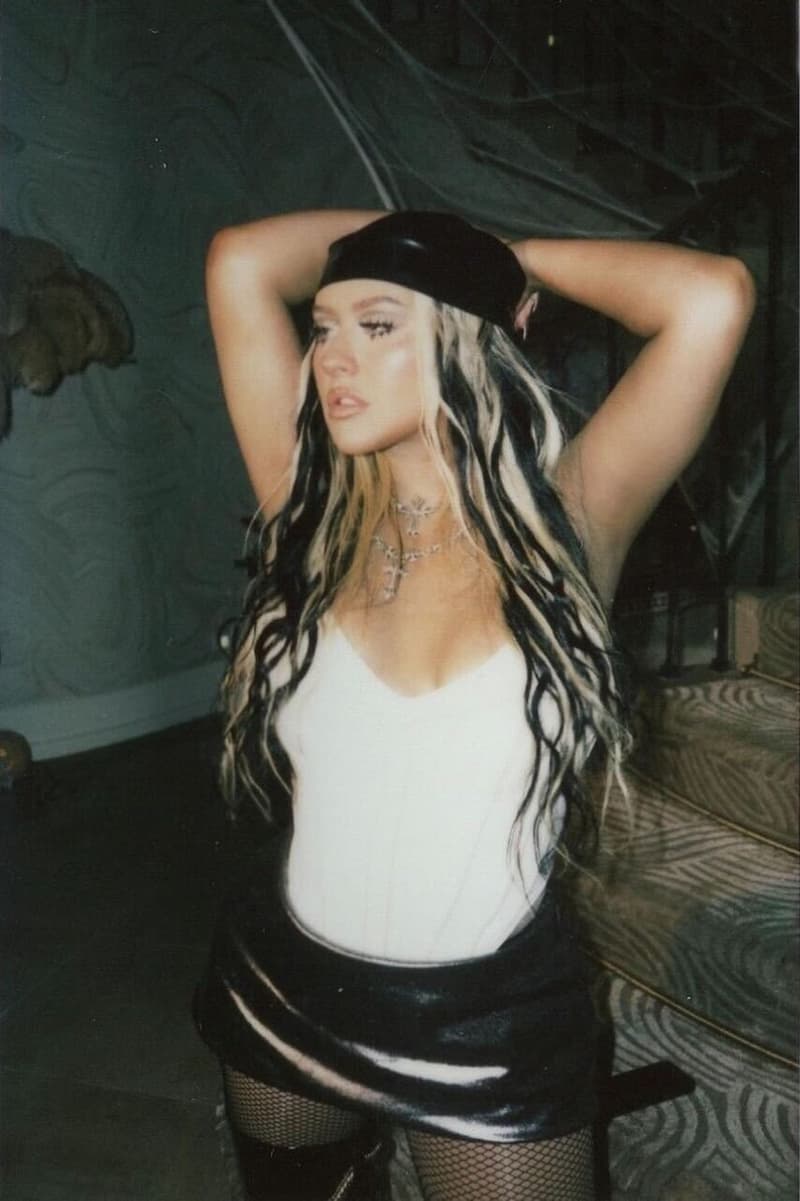 These Are Christina Aguilera's Most Influential Music Videos of Her Career and Here's Why
She's got soul, she's got class. She's got style, she's badass.
Music
These Are Christina Aguilera's Most Influential Music Videos of Her Career and Here's Why
She's got soul, she's got class. She's got style, she's badass.
Christina Aguilera has been an icon for over twenty years, which means she's gone through a lot of different eras in her music career. Recently, she celebrated the 20th anniversary of her Stripped album, which released in 2002. It was during that time that she made a name for herself and established herself as a respected artist. While Stripped may be her best-known era, Aguilera has continuously reinvented herself with different looks and approaches, music videos being a perfect example of her career evolution. Keep scrolling for her top five most influential music videos.
"Genie in a Bottle" (1999)
"Genie in a Bottle" was the first single off her self-titled debut album, and it's the track that put her on the map and helped her rise to fame. At the time the LP released, Xtina was 18 years old, singing a teen pop song that contained a provocative message hidden in the lyrics. Though the lyrics were on the edge of risqué, the music video aesthetic is what helped maintain her innocent image — at least for the time being.
"Dirrty" (2002)
With "Dirrty" off her fourth album, Stripped, Aguilera showed a complete different side to her. She was owning her sexuality in an unapologetic way. At the time, she was criticized for her openness and raunchy ways. However, looking back, she's become known as one of the artists who paved the way for other female pop stars channeling their sex appeal. "Dirrty," if you think about it, is what helped her reach icon status. Plus, thanks to this music video, whenever we think of blonde and black hair paired with chaps, Xtina always comes to mind.
"Beautiful" (2002)
"Beautiful" was the follow-up single to "Dirrty." Having a powerful ballad with an important message released after a promiscuous track showcased Aguilera's range. The music video was ahead of its time, featuring people from all walks of life in terms of age, race, background, gender and sexual orientation.
"Beautiful" (2022)
Twenty decades later, Xtina dropped a new music video for the classic track. Despite the passing of two decades since the OG video was released, the issues addressed in the song still remain today. The new music video revolves around current beauty standards and how it affects the younger generations. "The original 'Beautiful' video set out to bring awareness and a sense of compassion in the face of judgment, criticism and outside opinions," she recently wrote on Instagram. "It still carries an important message to remember our core values outside of what's being fed to us … To find a sense of balance and accepting ourselves for who we are."
"Ain't No Other Man" (2006)
"Ain't No Other Man" appeared in her fifth studio album, Back to the Basics, once again showcasing a different side of her artistry. Aguilera made the '50s cool again, all while adding her own modern touch. The track was the lead single off the LP and it was a fresh way of reinventing herself. Ultimately, this video, and album overall, proved that in addition to possessing incredible vocal talent, she also has the ability to dabble into any genre, time period or style and have it be a success.
---
Share this article