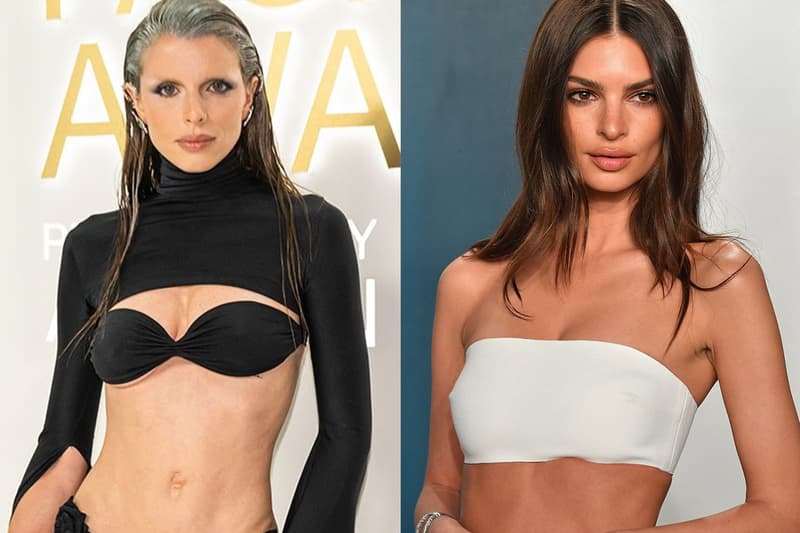 Sex & Dating
Julia Fox Opens up About Using Men to Level up on 'High Low With Emrata'
"Being a dominatrix set me up for the world more than college did."
Julia Fox Opens up About Using Men to Level up on 'High Low With Emrata'
"Being a dominatrix set me up for the world more than college did."
Emily Ratajkowksi's podcast "High Low With Emrata" released a new episode on November 8 featuring Julia Fox.
"Julia Fox and Emrata are tethered," Ratajkowski agreed when opening the episode. And then, in the most chaotic manner, Emrata welcomes Fox to the show by reminding her of her iconic condom Halloween costume.
View this post on Instagram
Amongst feelings of disbelief about being moms, they enter their conversation realizing that they have to raise society's next generation of men — while the patriarchy sabotages them at every front.
On the topic of men, however, the conversation features a common theme: power. Ratajkowski revealed the number one thing she admires about Fox is her hustle mentality. "You're hustling and you're just, like, unapologetic," she says as they discuss Fox's former career as a dominatrix. Fox disclosed that "being a dominatrix set me up for the world more than college did… it [college] was such a scam."
The tethered pair then transitioned into Fox's journey of leveling up through men, for example, Ye. When Emrata questioned how Fox managed to come out on top after each relationship that helped her elevate herself, the conversation became shaky. "Obviously, you like, hate men," Emrata said naturally as if it wasn't a bizarre — yet understandable statement. But, Fox's response revealed an underlying truth many can relate to. "I'm okay, but there's been a lot of damage," she shared.
"I pretty much in my teens learned that I was a commodity and that I can get money and resources from men. So then it just became this game of how do I become more desirable so I can get more money and be that bitch." "And be powerful" Emrata added in agreement.
Fox's next statement revealed an eery truth: "But it's still through them, though… It's them giving me the power, it's not my own power, you know?… It's a humiliating position to be in. It fucked with me. Especially when you look back."
Tune in to the Spotify episode here for the full tea.
---
Share this article