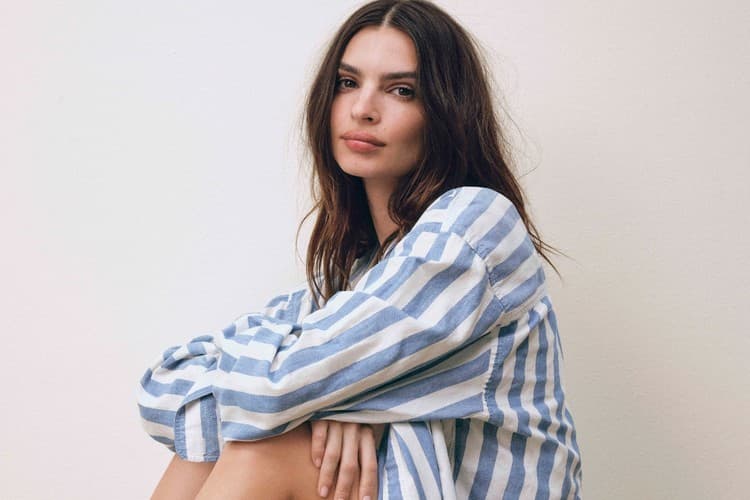 Culture
Emily Ratajkowski Announces 'High Low With Emrata' Podcast
"discussing everything from politics and feminism to sex and TikTok."
Emily Ratajkowski Announces 'High Low With Emrata' Podcast
"discussing everything from politics and feminism to sex and TikTok."
Emily Ratajkowski just announced an all-new podcast, dubbed High Low With Emrata.
Produced by Sony Music, the new series will consist of two episodes per week, one of which sees the model and writer sit down for intimate conversations with special guests, with the second focused on Ratajkowski offering her own commentary on what's going on in the world. Fans will also be able to subscribe to a third exclusive episode, High Low: Talk Back, where Ratajkowski will go through listener comments and questions.
Ratajkowski shared the news on Instagram, with a caption that read "That's right, I finally have a podcast. Now introducing: HIGH LOW! Two episodes each week: every Tuesday, I'll host an intimate conversation with a special guest, including celebrities, incredible authors, close friends and people I admire. Every Thursday, I'll bring you a monologue episode, where I'll pick a theme or a question I'm interested in and get into it—discussing everything from politics and feminism to sex and Tik Tok. I'm really f-cking excited!"
The model also opened up about the decision-making process in a new interview with Variety. "I decided I wanted to write the book before I ever would even think about a podcast, but it's sort of a natural progression for me. I'm very excited about producing the show and doing it in my own way." she told the publication. "To be able to dive into topics that I'm interested in, in this format is so exciting. I don't want the show to at all feel pretentious, but I want to be talking about things that I find interesting and important," she added.
High Low With Emrata kicks off on November 1 on Spotify and Apple Podcasts.
View this post on Instagram
---
Share this article