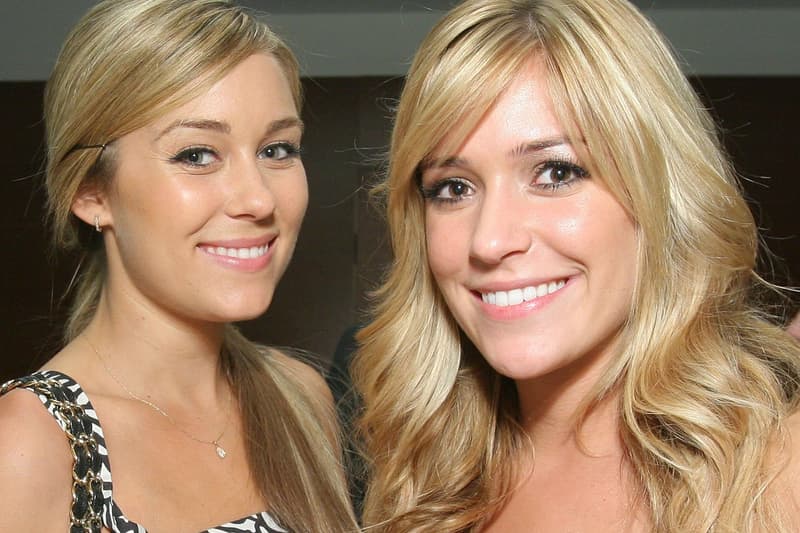 Entertainment
Lauren Conrad and Kristin Cavallari Reflect on Their Mutual Remorse and Fun Times Together
In the 'Back to the Beach' Season 1 finale.
Lauren Conrad and Kristin Cavallari Reflect on Their Mutual Remorse and Fun Times Together
In the 'Back to the Beach' Season 1 finale.
Lauren Conrad and Kristin Cavallari reunited to come clean about all their drama and good times, which many are unaware of. The former Laguna Beach stars took to Cavallari and Stephen Colletti's Back to the Beach podcast to discuss their relationship.
While there was turmoil between Conrad and Cavallari when they were younger, a lot of it was exaggerated by production. In fact, they had already squashed their beef before the MTV show aired in 2004. "We got into it and then made up," Conrad explained. "I mean, I don't think we were best friends. But we were like, 'It's fine.'"
Cavallari went on to say the pair never had an issue with each other. However, Conrad quickly corrected her. "I mean, we had an issue with each other," she added. "But it had been squashed! They ran with it. It made for an interesting show."
One memorable Laguna Beach episode where things escalated was "What Happens in Cabo" — Conrad called Cavallari a "slut" and apologized for it now. "I'm so sorry," Conrad told the Uncommon James founder. "I couldn't believe I did that. Because where I'm at now, I would never call another woman that. And it was the most embarrassing moment. I was like, 'Oh, gross.'"
Cavallari also apologized for calling Conrad the same thing during a later episode. "I said some really dumb stuff," Cavallari admitted. "And I look back and that's like my biggest thing. When I watch it now, I wasn't confident at all. I was actually so insecure. I took it out on you in a lot of ways."
When it came to the good times, Conrad and Cavallari had plenty of it — off-camera. The pair recalled a time in 2008 when they were hanging at Conrad's ex-boyfriend Doug Reinhardt's house. "We had so much fun together," Cavallari said. "I just want everyone to know we've had a handful of really great times!"
For more, check out the podcast episode below.

---
Share this article