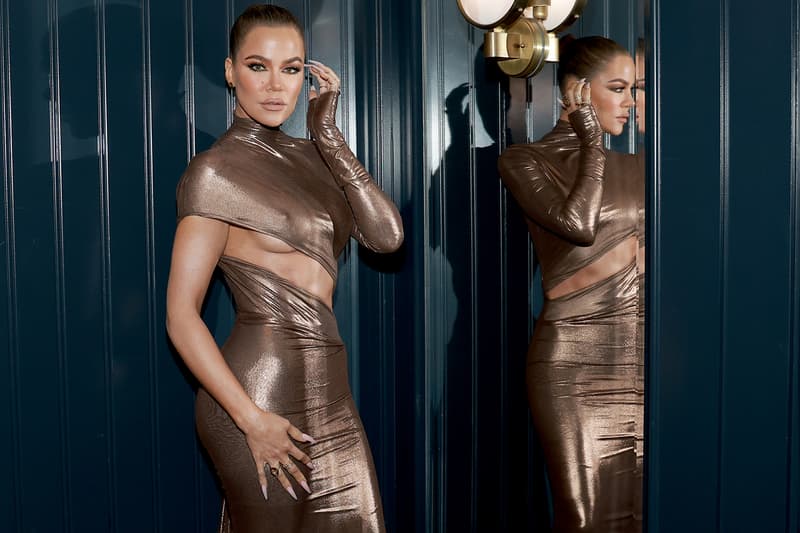 Khloé Kardashian Debuts Natural Hair Length
"Swish, swish, bish." — Khloé, probably.
On the beauty side of pop culture, it's quite the entertainment to guess the length of our favorite celeb's natural hair. From Beyoncé to Kim Kardashian, we never know where their tresses start or end until they show us rare footage. The next up showing off her real mane is Khloé Kardashian.
KhloMoney is no stranger to donning XXL lengths, but on occasion, Auntie KoKo's go-to hairstylist Justine Marjan will debut a "length check" every now and then. Marjan took to Instagram to show Khloé strutting her stuff in a stunning half-up, half-down 'do that is an autumn staple. Khloé is seen werking the halls of the Kylie Cosmetics HQ, walking to an iconic audio from her sister Kourtney captured from Keeping Up With The Kardashians. In the clip, it seems that Marjan may have trimmed Khloé's ends for a fresh fall update, so the shorter cut compared to her signature waves is quite the change — but nevertheless, a fierce one.
Though we have our own assumptions, hypotheses and suspicions, we're enjoying the confidence Khloé exudes with this length check. As we always say, "when a woman cuts her hair, she's about to change her life."
View this post on Instagram
---
Share this article