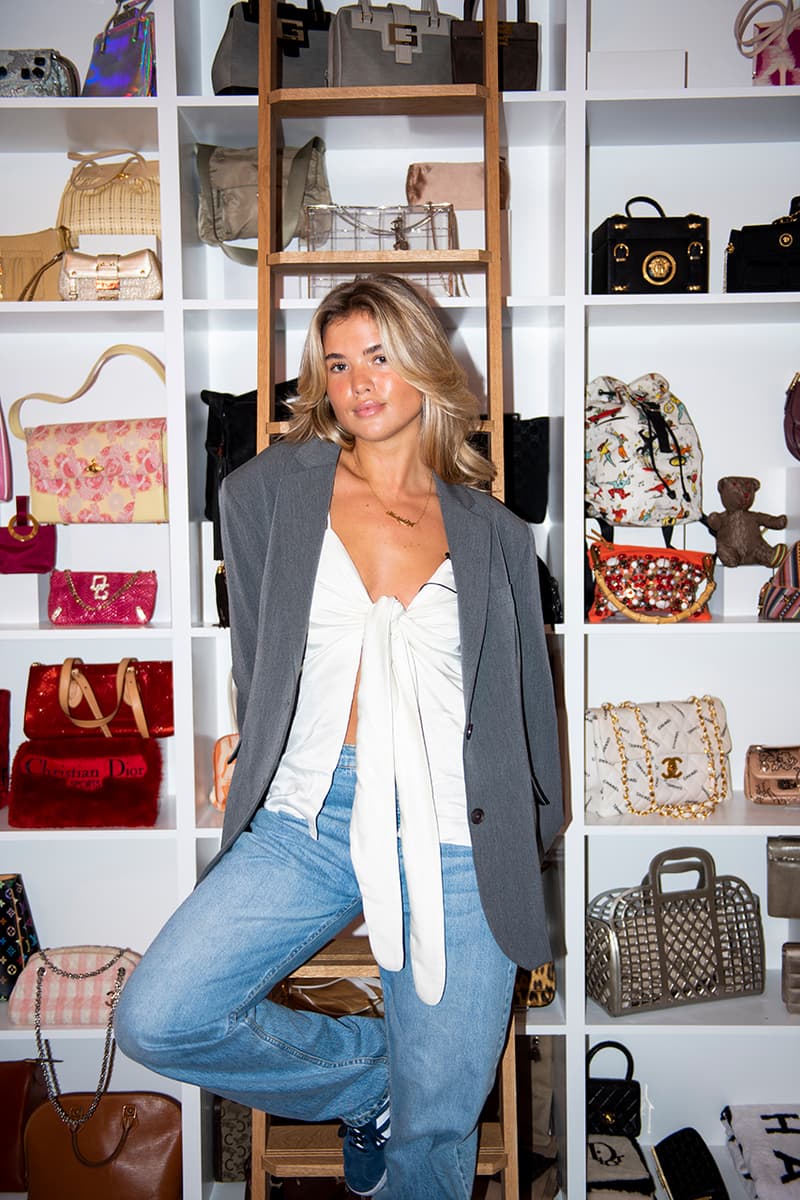 1 of 4
2 of 4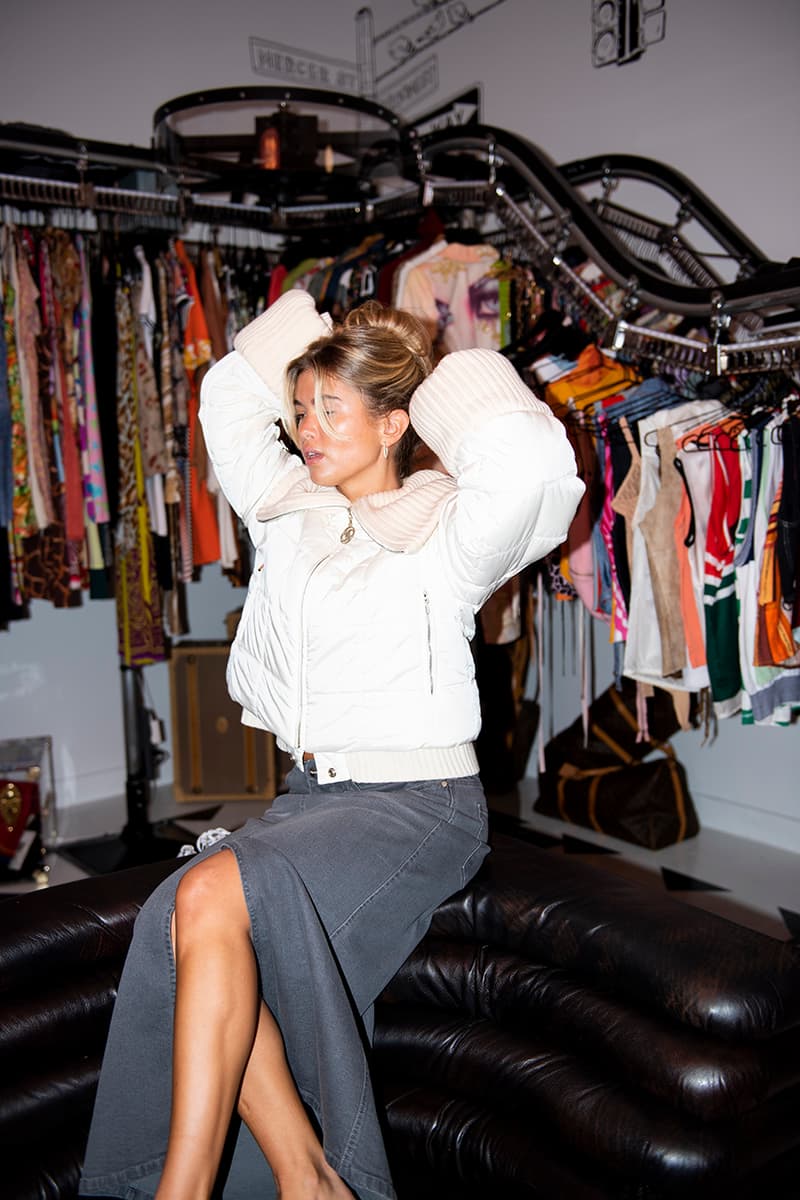 3 of 4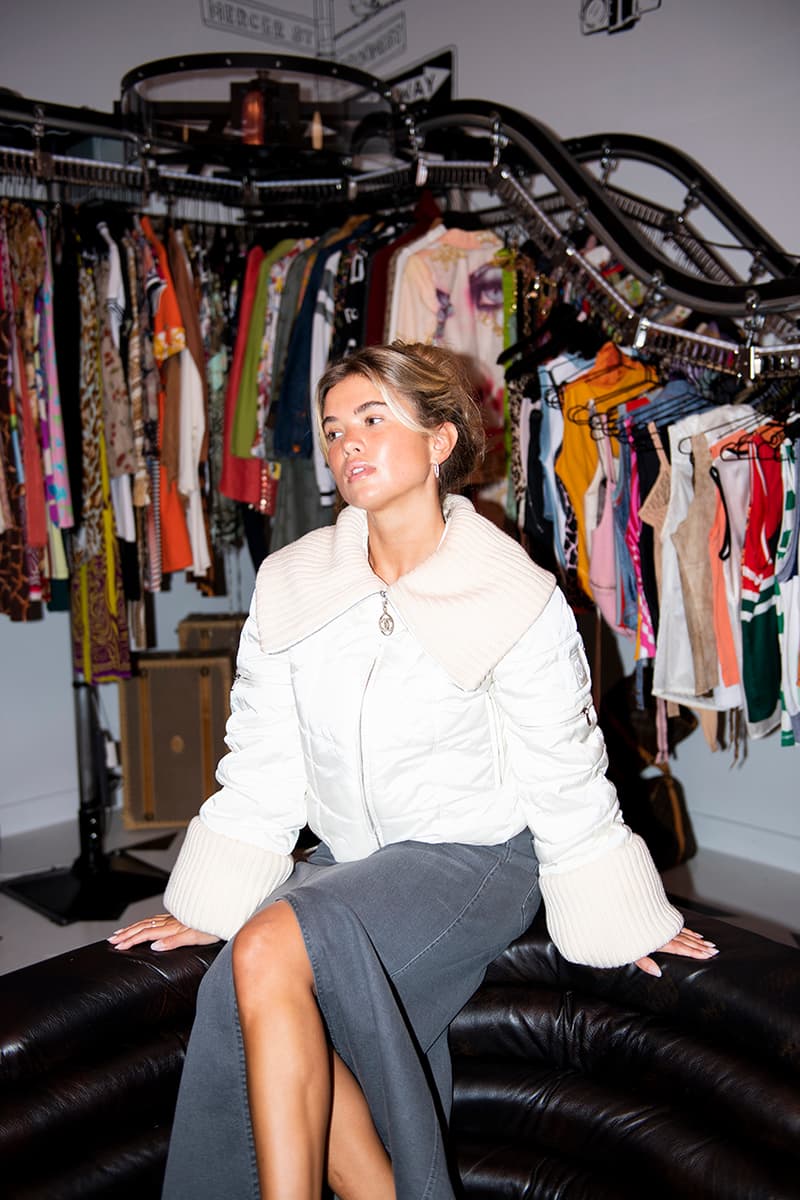 4 of 4
Culture
EXCLUSIVE: Hypebae Chats With Matilda Djerf — The It Girl We Deserve
Hypebae chats with the Swedish influencer about fashion and mental health.
EXCLUSIVE: Hypebae Chats With Matilda Djerf — The It Girl We Deserve
Hypebae chats with the Swedish influencer about fashion and mental health.
With over two million followers on Instagram and 1 million on TikTok, Matilda Djerf is the genuinely nice influencer we all need and deserve. A true Gen Z fashion icon, the Scandi cool girl is known for her trademark chic-meets-casual style as well as her commitment to kindness and authenticity.
What started out as a gap year trip in 2016 traveling Australia and the Caribbean with her boyfriend and business partner Rasmus Johansson has since morphed into a bonafide social media career for the blonde beauty. Just one look at Pinterest shows the extent of Djerf's chokehold on the fashion and beauty girlies as her fluffy mane alone has garnered the same cult status as Jennifer Aniston — the hashtag #MatildaDjerfHair has over 27.1 million views on TikTok.
The 20-something-year-old has made her mark on the Internet by being herself and we love her for it. The Swedish content creator's appeal is akin to the popular girl in high school who you are tempted to be jealous of, but can't help but find yourself falling in love with their generosity and effortlessly charismatic energy. Djerf never shies away from being vulnerable with her audience as she openly discusses her past experience with an eating disorder and encourages her community to take care of their mental health. The internet sensation manages to be relatable despite her net worth as she is willing to be honest about her struggles, influencing others to do the same.
Continue scrolling to read Hypebae's exclusive interview with Matilda Djerf.
What are your favorite beauty and fashion brands?
My favorite brand has to be Djerf Avenue, which is my own brand. I love thrift shopping and finding fun, vintage pieces. For me, that's the most fun part about fashion. My favorite beauty brands depend on the product. For skincare, I love Hailey Bieber's Rhode and am obsessed with its skin glaze and the lip peptide. For makeup, Saie Beauty is my ultimate go-to.
If you could wear one outfit your whole life, what would it be?
That's an unfair question [laughs]. I think it would be a pair of really comfortable jeans, a blazer and a T-shirt, like I'm wearing today.
What comes to mind when you think of an It girl?
Personally, I feel like the term can sometimes be thrown around in a negative way and I don't want to be associated with that type of It girl. For me, an It girl is someone who inspires others in a positive way.
What's something about mental health that you wish you learned earlier in life?
Something I wish I learned early in life is to actually prioritize my mental health. We're so good with scheduling time to go to the gym, but we rarely schedule time to take care of our mental health.
What's a fashion lesson you wished you learned sooner?
Comfort is everything. When I'm comfortable, I'm automatically more confident. I'm only 25 but when I was younger, I would try all these different trends that looking back weren't really reflective of me and I never really felt comfortable in it. Being true to what you like and being comfortable above all else is important.
When it comes to building a wardrobe you love, what are your thoughts on fast fashion versus ethically manufactured garments as well as thrift vintage shopping?
When it comes to building my everyday wardrobe and my stable pieces, I prioritize ethical fashion. In 2022, I believe that's the direction we all should be moving towards. If ethically made brands aren't accessible for you, thrift shopping is a very budget-friendly way to build a more mindful wardrobe filled with things you're genuinely excited to wear.
Who are your biggest fashion inspirations and how has your style evolved over time?
It might be a bit of a cliche, but it's definitely my mom. Growing up, she always had the best style. She's always prioritized comfort and her own unique style rather than focusing on what everybody else is wearing. For instance, when she would go out to a dinner party or something, everybody would be really dressed up, but she would always wear her favorite jeans, a T-shirt and then let the accessories do the talking.
As for how my personal style has evolved, I definitely blend feminine and masculine aesthetics more than I did in my early 20s. I feel like people used to put me into a "girly girl" box when I was younger, but now I opt for what's most comfortable. I've really found my own way of dressing.
How do you navigate being a real person while providing inspiration to two million people?
For me, it's really important to show many aspects of my life on social media. I try to be as genuine and as in the moment as I can be, while also making sure I keep some parts of my life private. Once I hit a certain number of followers, that's when I realized how important it is that I show the harder parts of my life, in addition to inspiring content.
Do you find yourself comparing yourself to others on Instagram and how do you stay true to your voice?
Nowadays, I don't really find myself comparing myself to other people on Instagram. I do feel inspired by others, but I think it's important to realize and understand that social media only shows the small parts of our lives, it doesn't capture everything.
Despite social media's tendency to sometimes be a breeding ground for comparison and anxiety, you manage to be very authentic and vulnerable with your audience. Is it important to you to be transparent and honest with your followers?
Growing up, I had Tumblr, which was a really toxic place, so I always try to be the person that I wish I had coming of age, especially when going through my eating disorder. I think it's imperative to be vulnerable online because you make people feel safe in that way and you remind them that they're not alone, regardless of what they're going through. If I can help one person, that's worth going through the pain that I feel when talking about a difficult subject. It's incredibly important for me to be that kind of role model for others.
Watch In The Hype with Matilda Djerf below.
---
Share this article