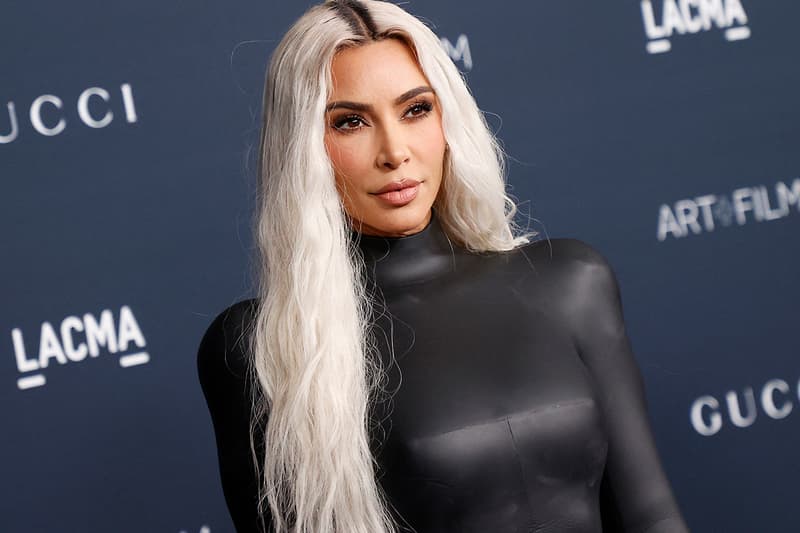 Kim Kardashian Effortlessly Pulls off the "Skunk Stripes" Trend
Watch out, Pepé Le Pew.
Kim Kardashian has become a poster child for embracing root regrowth. We've seen her casually sporting what has turned into her statement hair, and her latest hairstyle is no exclusion.
Last week at the Los Angeles County Museum of Art, we spotted the buzzy Kardashian sister embracing the "awkward" root growth, hinting that she may soon return to her expensive brunette color. In the next moment, Kimmy attended the celebrity-filled Baby 2 Baby charity gala and her go-to hairstylist Chris Appleton smoothed her tresses back into the most stunning skunk-appeal black and stark blonde bun. Appleton used the growing roots as the focal point of the style, using the leftover blonde to create a single tendril that framed the left side of her face, as the rest of the hair was pulled from the front of her hairline to make the skunk streaks.
We could be reaching, but maybe the mogul is putting off getting her roots done as she has reported the process takes a full day, or she's trying to avoid damage and just let her natural hair takeover. One can only imagine, but we're staying tuned to the latest Kimmy hair developments.
View this post on Instagram
---
Share this article