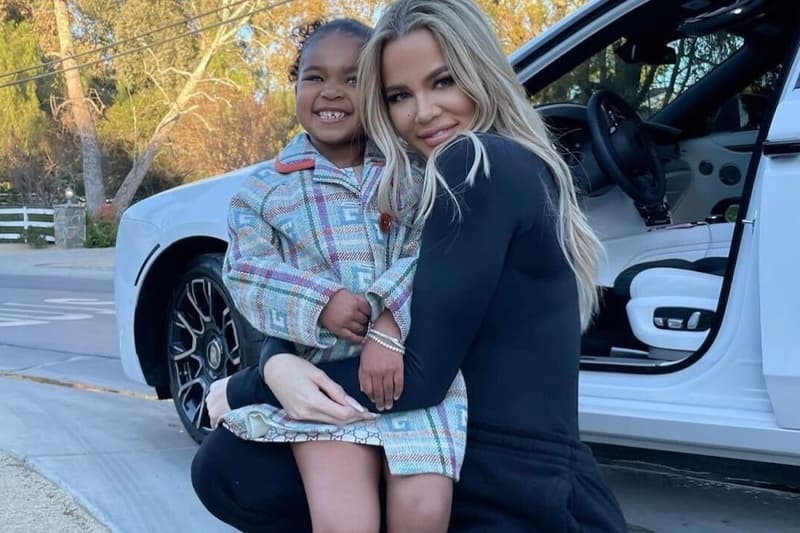 Entertainment
Khloé Kardashian Refused Tristan Thompson's Offer to Pay for True's Birthday Party
Totally understandable.
Khloé Kardashian Refused Tristan Thompson's Offer to Pay for True's Birthday Party
Totally understandable.
The latest episode of The Kardashians saw Khloé Kardashian preparing for her daughter True's fourth birthday party.
True's father, Tristan Thompson, wasn't able to attend the event due to a basketball game and eventually, Kardashian was informed that he'd offered to pay for the party in full. During the episode, fans saw Kris Jenner pull Khloé to the side and let her know that Thompson had made the offer and understandably, she declined. In response, Kardashian said "That's really nice, but I won't let him do that. I don't need anyone's help."
Speaking about her daughter's birthday, Kardashian said "I cannot believe True is turning 4. I have an opportunity to shape her into such an incredible young woman, and I'm not going to take that job lightly." With that in mind, it makes perfect sense then, that the Good American founder wanted to do things her own way, and refuse any help from Thompson.
The drama between the two exes has long been a topic of conversation, even prior to the new Hulu series airing, however it appears that now fans are getting a closer look at what went on between the pair, which often brings those issues back into the limelight. That said, Khloé seems to be a lot happier these days, and episode two of the show saw the family reflect on the last few months in a positive light.
Stay tuned for more episodes of The Kardashians coming soon.
In the meantime, Khloé finally gave fans a tiny glimpse of her son on Instagram.
---
Share this article