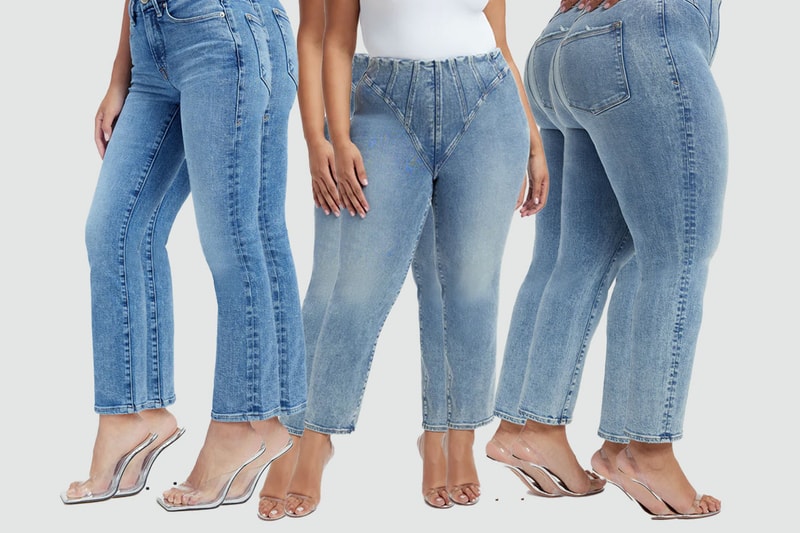 3 Editors Test Good American's New Compression Denim
It turns out, size *doesn't* matter.
Compression denim is not a term I've heard used to describe jeans before, so I was understandably a little skeptical about the idea. As a seasoned jeans wearer, the concept of built-in corsets and adjustable buttons sounded intriguing, but I'll admit I had reservations about how those additions might make the jeans look and how comfortable they could actually be. However, now that I've had the opportunity to try the jeans for myself, I can safely say that there's more than meets the eye.
Good American, the fashion brand founded by Khloé Kardashian and Emma Grede, recently launched its compression denim range, offering figure-hugging fits in a range of different silhouettes. Available in 'Light,' 'Super' and 'Mega' the range offers petite and plus-size fits in cropped, flared and baggy styles, each designed to smooth and sculpt the body in the most comfortable way possible.
The new Compression Denim range is available in three varying levels of compression, while still aiming to offer the same dedicated comfort no matter which you try, so we decided to put that to the test. Hypebae enlisted three editors of different shapes and sizes to each try a style from the collection. Keep reading to find out what we thought.
NAVI AHLUWALIA, UK EDITOR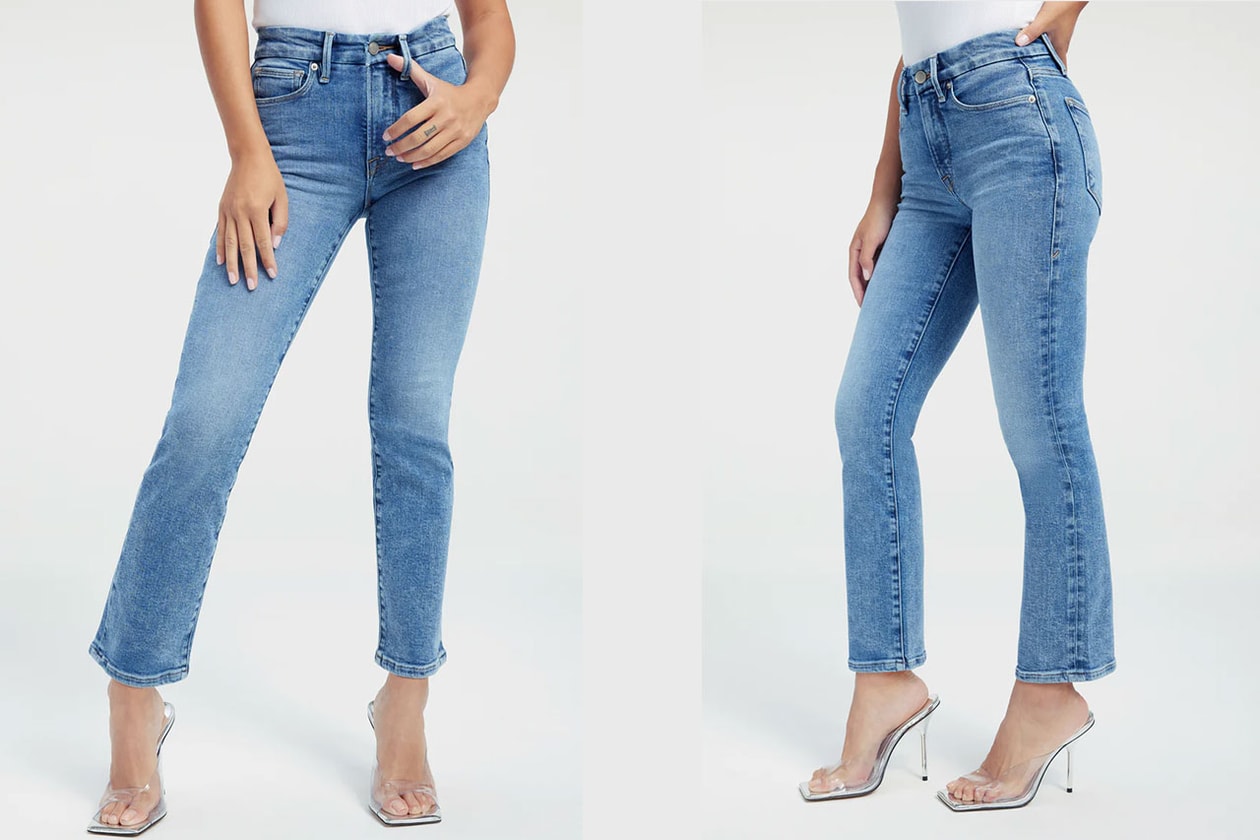 What I tried: Good Petite Straight Light Compression Jeans in Size 4
What I thought: I'll admit, when I first received the jeans, I was definitely in denial about whether they'd fit or not. To my surprise, they stretched and sculpted to fit my body perfectly. The fabric was my favorite part because despite being incredibly figure-hugging and stomach-smoothing, it was buttery soft and felt just as comfortable as wearing leggings. I would say, for fellow short girls, the petite silhouette is particularly cropped, so it may be worth sizing up or going for a regular fit instead.
JENNIFER MACHIN, NEWS EDITOR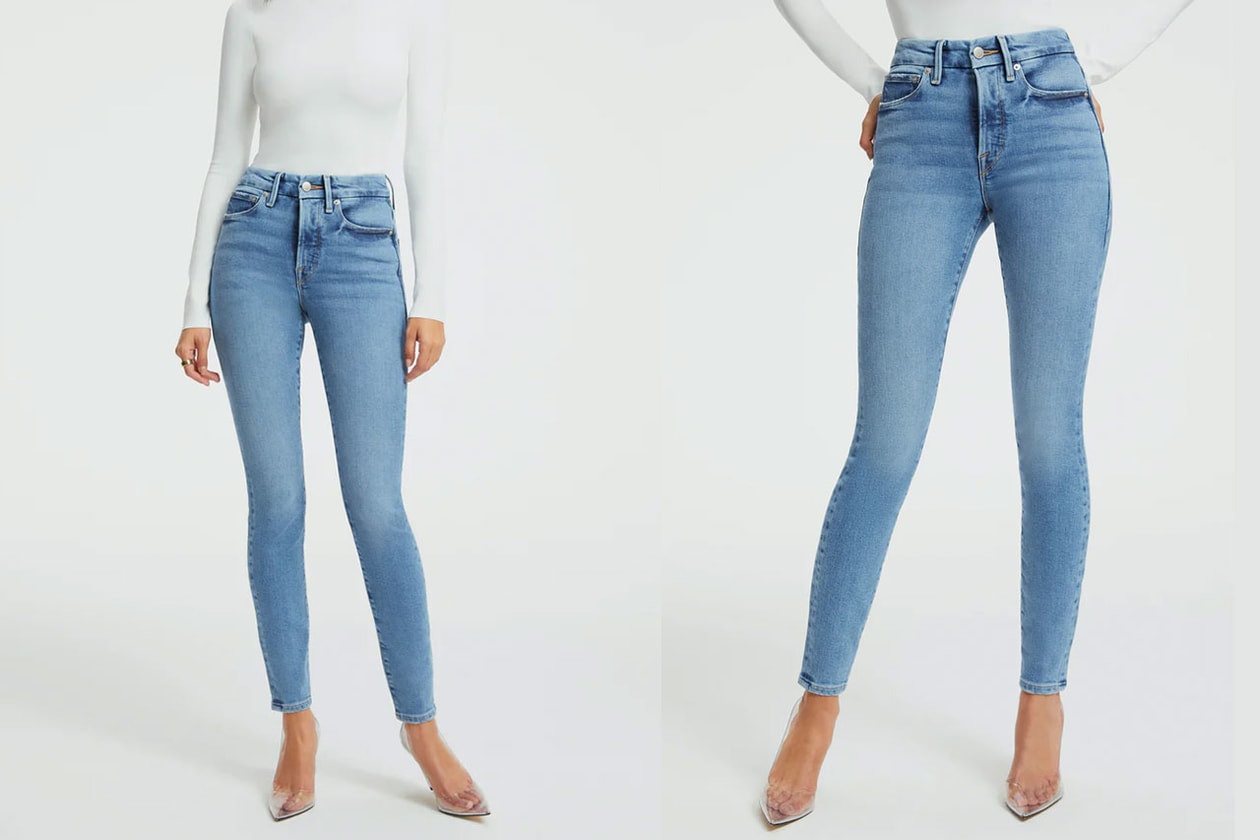 What they tried: Good Legs Light Compression Jeans in Size 12
What they thought: The first thing I noticed when trying on the Good American Good Legs Light Compression Jeans was how flat my tummy looked in them. These are a perfect example of jeans I'd feel comfortable and confident pairing with a crop top, bodysuit or a tight-fitted tee. I also really liked the fact that they did not flatten my butt; if anything, the jeans accentuated my curves. Lastly, my absolute favorite thing is that they felt more like jeggings than actual jeans — they're very comfortable and have a lot of stretch, which is always a win in my book.
SYMPHONY CLARKE, HYPEBAE TIKTOK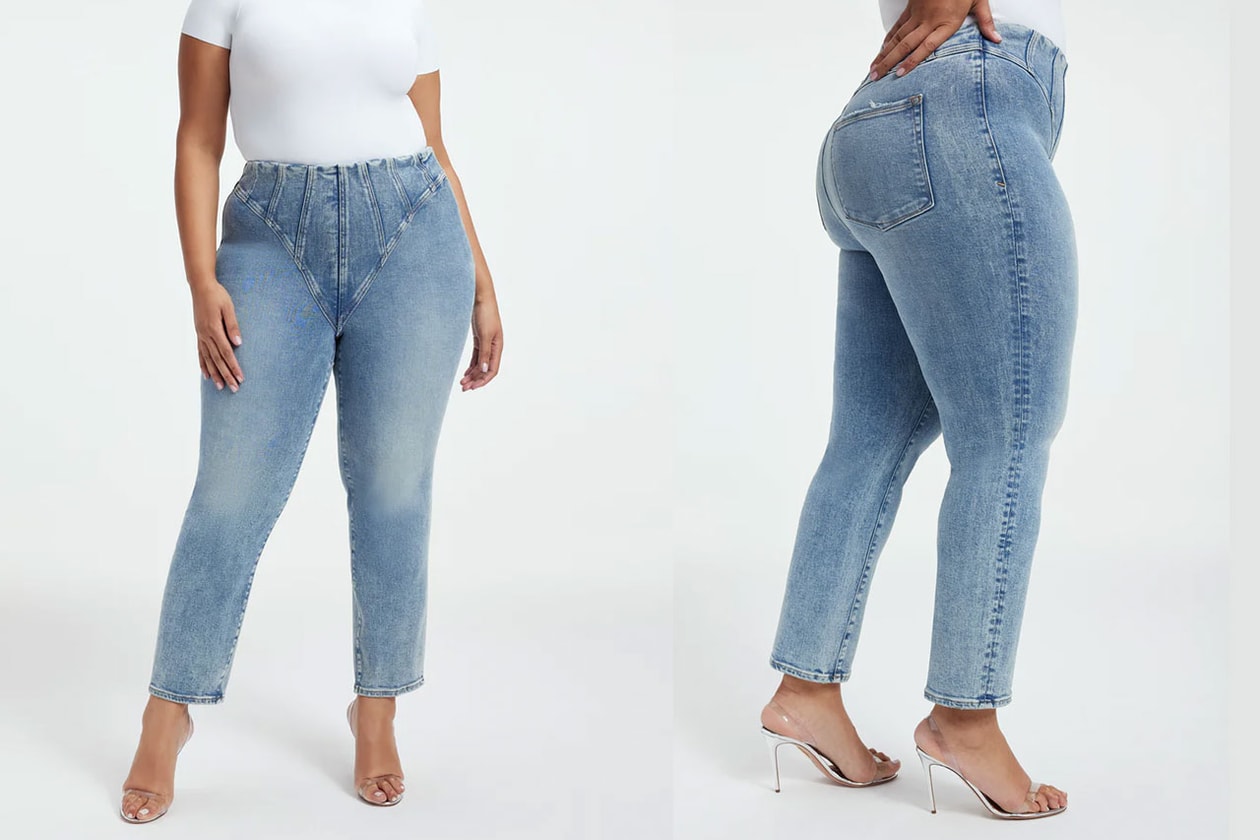 What they tried: Good Classic Mega Compression Jeans in Size 8
What they thought: I'm not going to lie, I was pretty scared when I first pulled the jeans out of the package. I'm typically a size 8 and that is the size that I purchased but it looked extremely small. It was to my surprise when I actually attempted to put them on to see how much stretch they actually had. These jeans really form to your body and are very soft to the touch. The high quality material was something I'm not used to seeing when shopping for jeans. I honestly think that I could've gotten one more size down and they still would have fit, so that's something to keep in mind.
---
Share this article