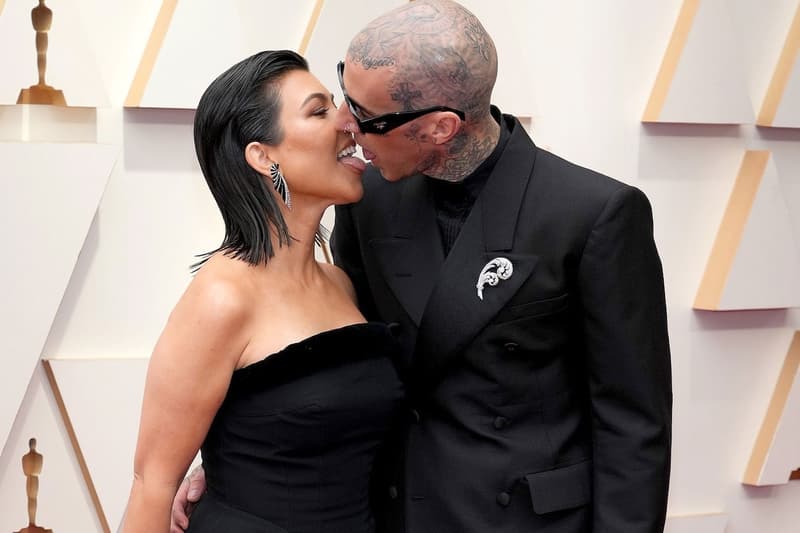 Entertainment
Kourtney Kardashian Reveals the Specific Reason She Tongue-Kisses Travis Barker Like That
It's actually strategic.
Kourtney Kardashian Reveals the Specific Reason She Tongue-Kisses Travis Barker Like That
It's actually strategic.
Kourtney Kardashian and Travis Barker are all about PDA; however, during the latest episode of The Kardashians, the Poosh founder revealed there's a reason they kiss with their tongues without using their lips.
"I don't wanna get lipstick all over him and I don't wanna ruin my lipstick," Kardashian admitted during a confessional. "But we also don't wanna not kiss, so we'll kiss with our tongues."
She added, "That's how we kiss. That's why we kiss that way."
In the past, Kardashian has opened up about the reason why she doesn't shy away from PDA with her husband.
"Kissing and hugging is not a bad thing," she said during Season 1 of the Hulu show. "I'm actually grateful that my kids can see a loving, affectionate relationship because they haven't seen that their whole lives."
For more, watch The Kardashians, currently streaming on Hulu.
---
Share this article