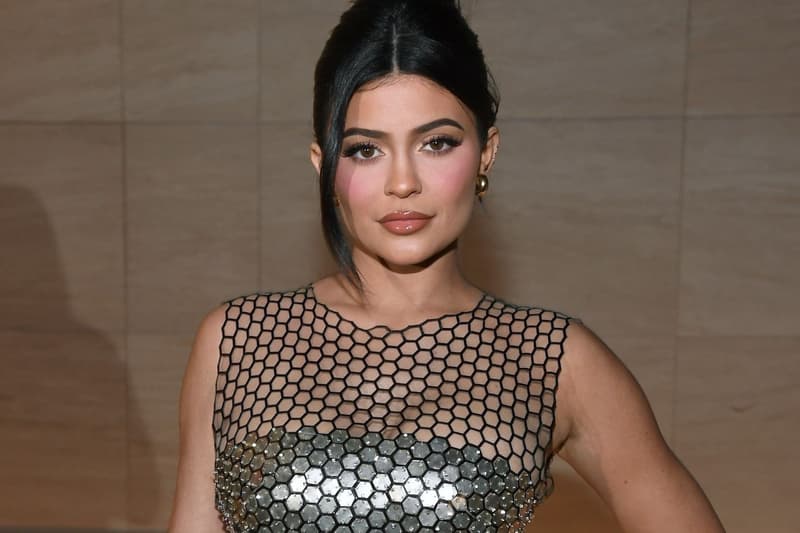 Kylie Jenner Shares Rare Update About Her Baby Son
"My kid's got my eyes."
The Kardashian-Jenner family have been pretty cryptic about their slew of new arrivals recently, including Khloé Kardashian's four-month-old son and Kylie Jenner's baby son.
Jenner's son, who was born in February, has made a string of sneaky appearances on the reality star's Instagram, but we've yet to see exactly what he looks like or what his official name is. That said, Khloe's daughter True may have accidentally let that one slip already.
Most recently, Jenner spoke about the fact that she thought her eye color changed during pregnancy, leading her to question what color her son's eyes might be. In a new Instagram story, Jenner revealed that her son has deep brown eyes just like her. Posting a throwback photo shared by a fan, Jenner captioned it "My kid's got my eyes."
We've yet to see any proper pics of Jenner and Travis Scott's baby boy, but we expect that the family won't be able to keep him a secret much longer, especially in the lead-up to the festive season. If Halloween and Kris Jenner's birthday were anything to go by for the Kardashian-Jenner family, then Christmas is set to be even bigger and better.
In case you missed it, Khloé Kardashian shared a rare glimpse of her baby boy in the premiere of The Kardashians' newest episode.
---
Share this article