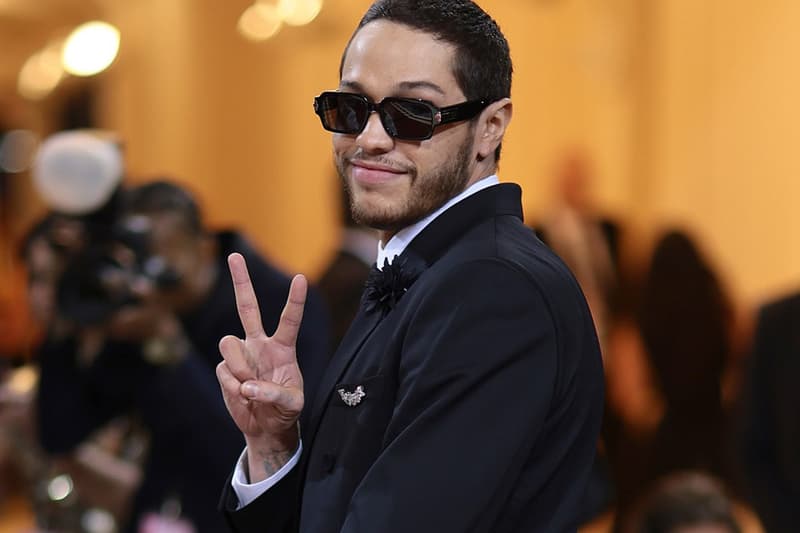 Pete Davidson Takes a Break From Acting After Meltdown
It's been a hard year.
Pete Davidson has been admittedly having a tough time.
After an amicable split from Kim Kardashian after dating for 8 months, the actor and comedian reportedly suffered a mental breakdown while on set and was asked to take a break from filming his new Peacock TV show, Bupkis. According to a source close to production, the Staten Island native allegedly hurled two candles through his trailer, damaging a nearby truck's windshield and "threw coffee on the walls and broke a TV in half inside his trailer."
Understandably, the celebrity has had a difficult year as his high-profile relationship with the SKIMS mogul attracted the attention of everyone, including Kardashian's problematic ex-husband Ye. The Donda rapper not only threatened Davidson with physical violence, releasing a disturbing music video, depicting an animation of himself burying Davidson alive. In addition to publicly taunting the 28-year-old comedian, claiming he had AIDS and would ruin Kardashian's life with drugs, the deranged musician sent flowers to his ex-wife's house while she was dating Davidson.
An insider close to the mother of four noted that Kardashian felt exhausted by her relationship with the Saturday Night Live actor, revealing, "When Kim is with someone else, Kanye can cause problems with the kids. He tries to divide and conquer. He can't help it."
It's no wonder why Davidson is experiencing issues after a year of public scrutiny and threats. Stay tuned for more updates.
---
Share this article