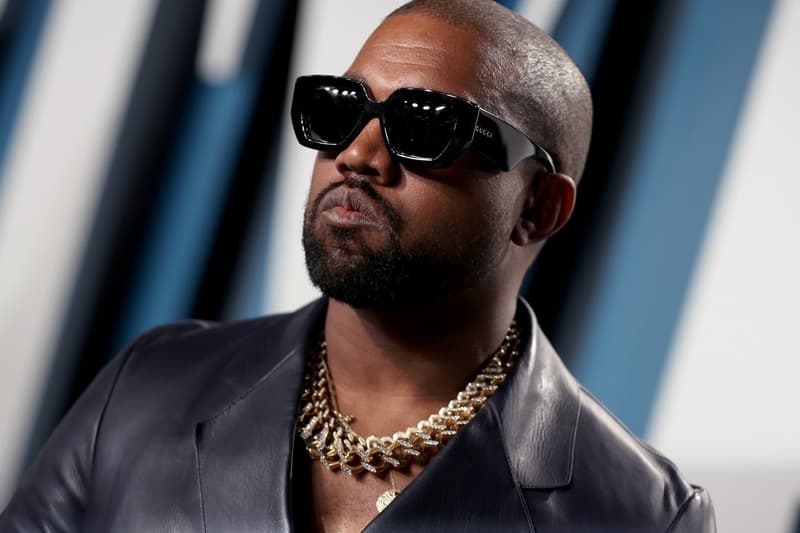 Music
Kanye West Faces Backlash After Burying Pete Davidson Alive in Violent Music Video for "Eazy"
The rapper won't give up his feud with the 'Saturday Night Live' comedian.
Kanye West Faces Backlash After Burying Pete Davidson Alive in Violent Music Video for "Eazy"
The rapper won't give up his feud with the 'Saturday Night Live' comedian.
While Kim Kardashian and Kanye West are both legally single as their divorce was finalized yesterday, the rapper has been struggling to move on and treat the situation with dignity as West is facing a deserved amount of criticism for releasing a disturbing music video for "Eazy," in which the musician is depicted as kidnapping and burying a claymation version of Kardashian's boyfriend Pete Davidson alive.
Many are labeling the video as not only violent, but a form of emotional abuse as Kardashian and the four children she shares with West try to move on with their lives. Planting roses around the buried actor, West features the lyrics, "God saved me from that crash, just so I could beat Pete Davidson's ass." The end of the video shows a truck full of roses, not too dissimilar to the one West sent Kardashian for Valentine's day, despite the apparent demise of their relationship.
One Twitter user had strong words for West and his unrelenting supporters, saying that the video "is disturbing. This is emotional abuse and will end very badly for this family. I felt terrified [and] can't imagine how Kim feels. He's terrorizing her as punishment and I hope people will stop excusing this as art."
The Eazy music video can be found on West's Instagram page, while some are trying to get it taken down for harassment.
---
Share this article