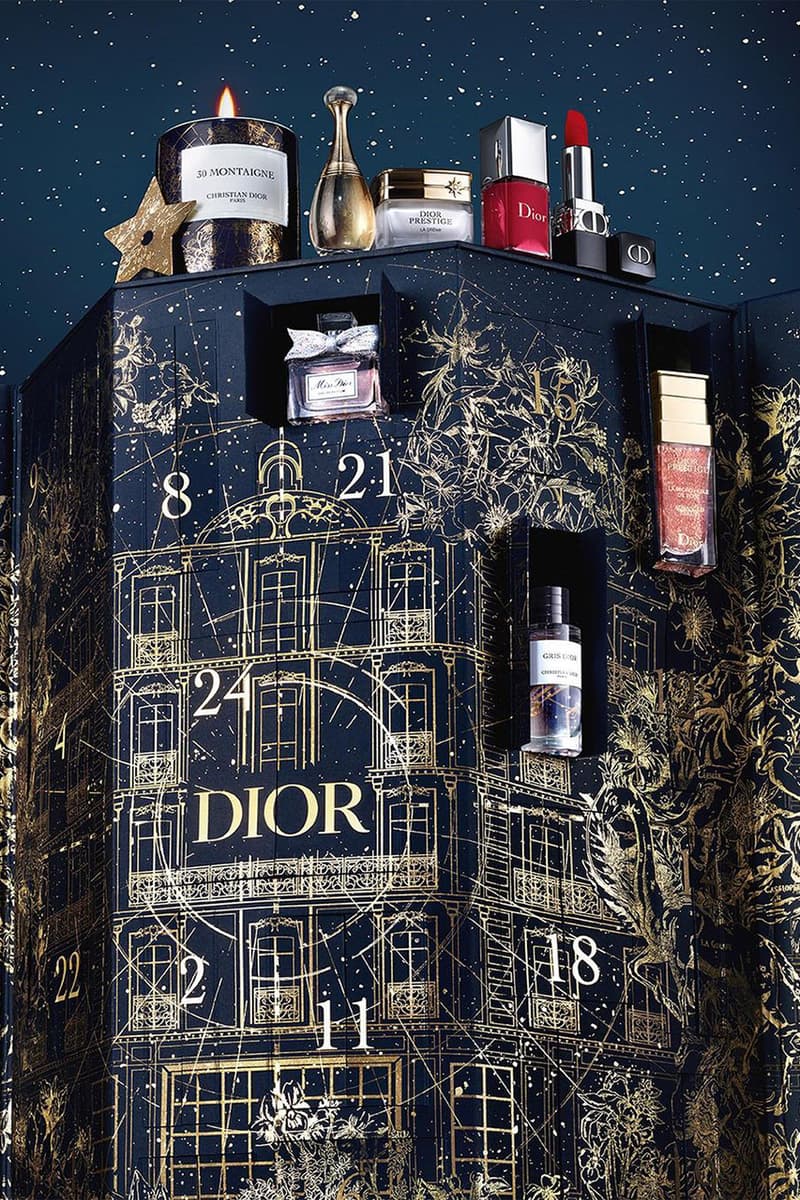 6 Beauty Advent Calendars That Will Win Your Hearts and Dollars
Hello, Santa — I need all of these, thanks.
Beauty
6 Beauty Advent Calendars That Will Win Your Hearts and Dollars
Hello, Santa — I need all of these, thanks.
For beauty enthusiasts, Christmas truly is the most wonderful time of the year. For those in love with skincare, makeup, mini candles and all things that make your life a bit more beautiful, advent calendars are the best way to spark joy and save coins.
Brands such as Charlotte Tilbury, diptyque, YSL Beauty and Dior are after your hearts and dollars with curated week or month-long magic-in-a-box gifts — that hold some of the most cult-loved products and accessories. These wonderful countdown creations are perfect for those wanting to open all at once or get into the holiday spirit and open them according to the days of December.
Whatever tickles your fancy, we've put together a list of all of the beauty advent calendars that are worth investing in for Christmas 2022.
Although sold out on the website, Charlotte Tilbury fans will be stalking the site and using the "notify me" option to grab the treasure chest filled with skincare and makeup goodies from the brand.
Granted, this advent calendar from Dior Beauty may be on the pricey side, but it's well worth it. With over 24 daily gifts, you or your lucky loved one will be the owner of Dior's hottest hits of the year. The wonder set features staples such as Miss Dior and J'Adore fragrance minis, lipsticks, mascara, and an array of candles, hand creams and skincare heroes.
This highly requested and sought-after advent calendar from Diptyque cements the brand's cult-loved status. Why? The calendar holds an extensive and most impressive collection of the brand's most hyped candles. Not to mention this year diptyque included three limited-edition Christmas-scented candles.
Jo Malone puts those olfactory senses to great use with its 25 days of scented treats. The set features mood-boosting home and body fragrances along with a few seasonal surprises.
Self-care is how we're ending 2022 and 111Skin's 2022 Advent calendar is for those who love luxe eye masks, professional-used serums and much more.
One word to describe YSL Beauty's 2022 Advent Calendar: Luxury. You'll be able to score four full-sized makeup products, Volume Effet Faux Cils Mascara and mini sizes of Black Opium and Libré perfumes.
---
Share this article