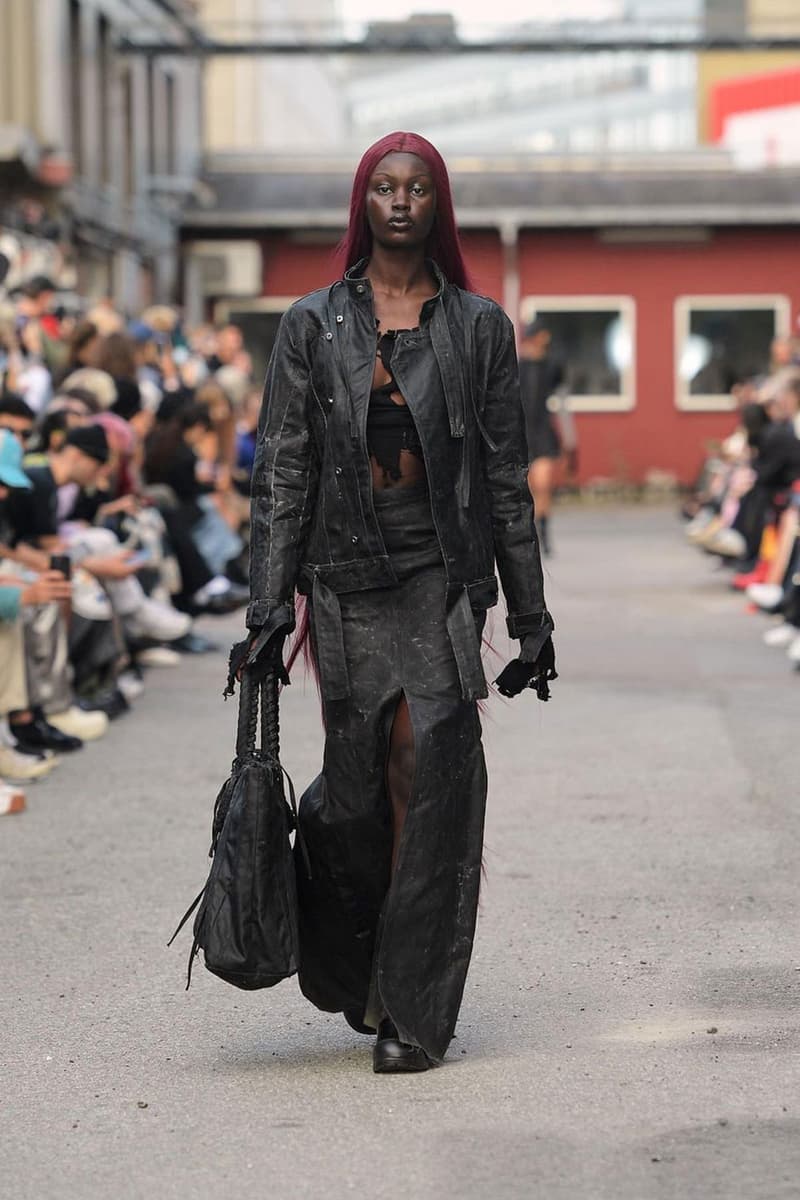 EXCLUSIVE: Meet the 3 Designers Joining Copenhagen Fashion Week's NEWTALENT Scheme for FW23
Emerging creatives from the Nordic fashion space.
Fashion
EXCLUSIVE: Meet the 3 Designers Joining Copenhagen Fashion Week's NEWTALENT Scheme for FW23
Emerging creatives from the Nordic fashion space.
As it gears up for its Fall/Winter 2023 edition, Copenhagen Fashion Week has exclusively shared with Hypebae the three emerging designers joining its NEWTALENT incubator program.
The NEWTALENT scheme spotlights up-and-coming designers from the Nordic region, offering a global platform to showcase their collections. Each season, the program selects three to four names who are given monetary support in addition to mentorships, partnership offerings, advisors, a spot in the official CPHFW schedule and more. With support from Circulose, the program hosts events such as showrooms to highlight each of the NEWTALENT names.
For the FW23 season, the three designers joining the NEWTALENT scheme are ISO.POETISM by Tobias Birk Nielsen, Latimmier and P.L.N.
ISO.POETISM is helmed by Tobias Birk Nielsen, an alum of The Royal Danish Academy of Fine Arts & Design with experience at Wood Wood and Boris Bidjan Saberi. The label, which was one of the finalists of the Zalando Sustainability Award for Fall/Winter 2022, takes inspiration from emotions such as grief, isolation and joy.
Latimmier, a brand led by Finnish designer Ervin Latimer, joins the NEWTALENT scheme once again following last season. The creative, who was awarded Young Designer of the Year in Finland in 2020, has previously worked with HELIOT EMIL and was also scouted to work with Matthew M. Williams at 1017 ALYX 9SM.
P.L.N., founded by Peter Lundvald Nielsen in 2020, also continues to showcase its collection at CPHFW under the NEWTALENT program. Nielsen, who showcased his debut runway presentation last season, worked with Balenciaga, Vetements and Ottolinger prior to launching his own label.
Read what each designer shared about joining the CPHFW NEWTALENT scheme for the FW23 edition of CPHFW, slated to run from January 31 to February 3, 2023.
How does it feel to join the CPHFW NEWTALENT scheme?
ISO.POETISM by Tobias Birk Nielsen The CPHFW NEWTALENT scheme is an amazing support and a fantastic initiative by the good people of CPHFW. Slowly but safely, we've educated ourselves in doing everything within the business, from design to marketing to sales and the million other elements in between. So of course, getting support and the chance to take advantage of the strong network around the CPHFW NEWTALENT scheme will be wonderful.
Latimmier I'm stoked to continue this path together with CPHFW NEWTALENT and all the possibilities it has provided us. Continuity is important in our field so it's great that the scheme continues for several seasons.
P.L.N. It feels really good to be part of the scheme again. We are very much looking forward to showing our new collection in Week 5.
What are you looking forward to the most for the upcoming FW23 edition of CPHFW?
ISO.POETISM by Tobias Birk Nielsen To do a fantastic show! It's part of our brand DNA to build universes, concepts and installations around the collection. And for that, we always push ourselves to the ultimate stage of what our resources are allowing us. But to be honest, at this stage we haven't defined the set design for the show nor built anything. The only thing we have at this very moment is an abstract idea in my mind. So I'm equally excited and equally stressed about the show.
Latimmier We have developed our approach to clothes and the fashion system a lot for the next season. We've found wonderful new points of view of what we want to do with Latimmier and I'm excited to give a presentation of what we've come up with.
P.L.N. The whole team is looking forward to showcasing our hard work. We have worked intensively with many new initiatives inside the brand which we hope people will like.
---
Share this article