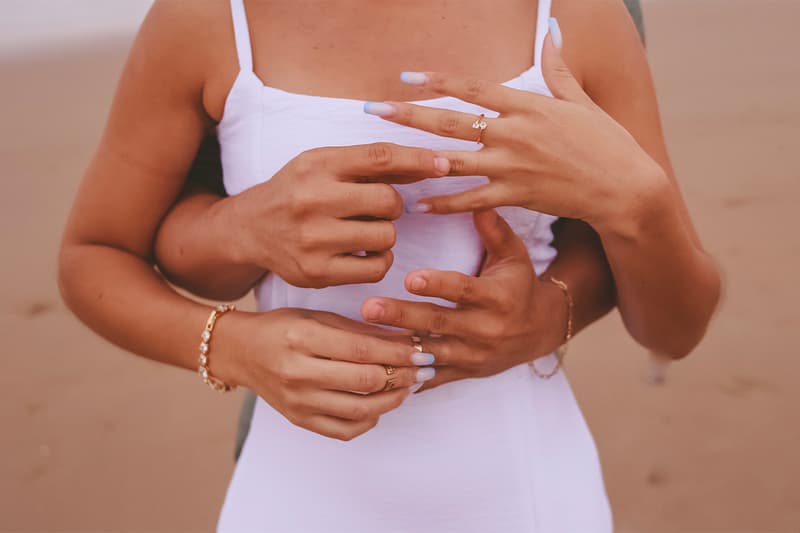 3 Gems From Tinder x NO MORE's Guide to Healthy Dating
Beyond clutch.
Leading dating app, Tinder, and global non-profit organization dedicated to ending domestic violence, NO MORE, have released their comprehensive Guide to Healthy Dating.
According to new research, "72% of 18-25-year-olds are as concerned about their emotional safety as they are their physical safety" with 3 in 5 young adults seeking a healthy way to date, shared the exclusive press release. In honor of 16 Days of Activism, a movement that advocates against gender-based violence, both brands have created this guide with expert advice on topics essential for healthy dating.
The guides break down each stage of the relationship process "from how best to put your true self forward and spotting red flags" to "respecting boundaries." And of course, Tinder has you covered with both IRL and online dating advice.
As the press release shared, "Its intention isn't to point fingers or pass responsibility but to help aid and educate using NO MORE's expertise."
View the full guide here.
When to talk about sex — without being a creep
Let them guide the conversation. After all, "some matches might not even get to the sex talk stage." Also, don't forget "for some joining a dating app may be their first step into their own sexual discovery."
Get acquainted with red flags
Reading red flags is a valuable skill that will save you lots of time. These are a few common red flags Tinder listed, "lack of information, unclear photos, and profile text that indicates sexism, racism and other undesirable qualities."
This is the right time to say goodbye
Sometimes you do a virtual vibe check and in Tinder's words "its just not happening for you." In this case, "a swift goodbye is best. If you feel uncomfortable or are unhappy with your match's behavior, trust your gut and know that some situations merit an immediate unmatch or block and report."
---
Share this article