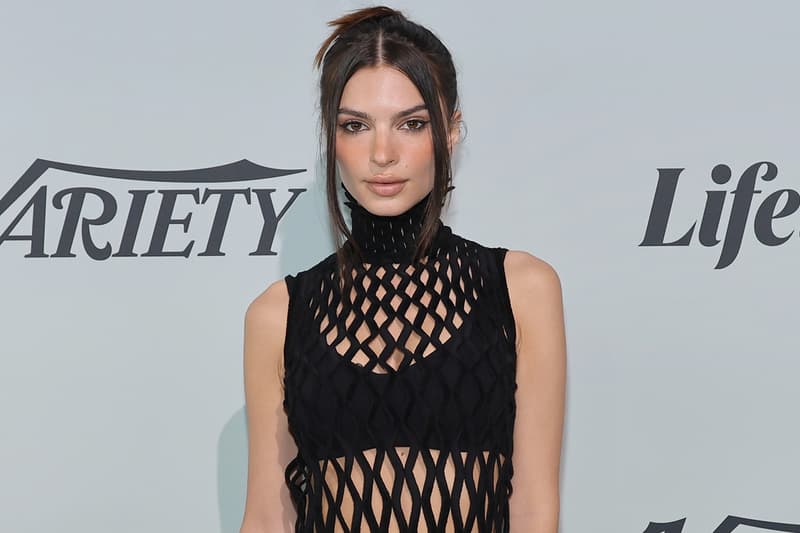 Beauty
Emily Ratajkowski Commands Attention With Deep Side Parted Fringe
The model switches things up from her classic "buss down" middle part.
Emily Ratajkowski Commands Attention With Deep Side Parted Fringe
The model switches things up from her classic "buss down" middle part.
Listen to us when we tell you that side parts are for "the gworls." TikTok and other Gen Z'ers or those who don't know much of anything about hair will try to push an "Auntie" theory saying the hairstyle is antiquated, but the proof is in the pudding that the look will forever be in, and stirring the puddin' pot is the hottest of them all, Emily Ratajkowski.
The model's espresso brown tresses are usually worn with a clean center part and curtain bangs but celebrity hairstylist Jennifer Yepez shook the table and opted to take Ratajkowski's part over to the left and gave her a deep side fringe/part that fluffs around the crown of her head, sweeping sideways in such a sexy away across her forehead. It's giving fullness, it's giving thickness, it's giving bawdy and bounce. For thicker hair types trying to attain this look, use a thicker curling tong and motion the barrel frontwards and brush outwards and upwards with a round paddle brush. Please be careful not to burn your hands while trying to bridge those short hairs.
If you have fine but flat hair, you'd be better off going the salon route and using a hairdryer and round brush dedicated to the bouncy-blowout style to push up the volume. Remember that this is an everyday thing, so make sure you have the time to commit to styling, or to the salon, or in a ponytail your hair will go.
View this post on Instagram
---
Share this article