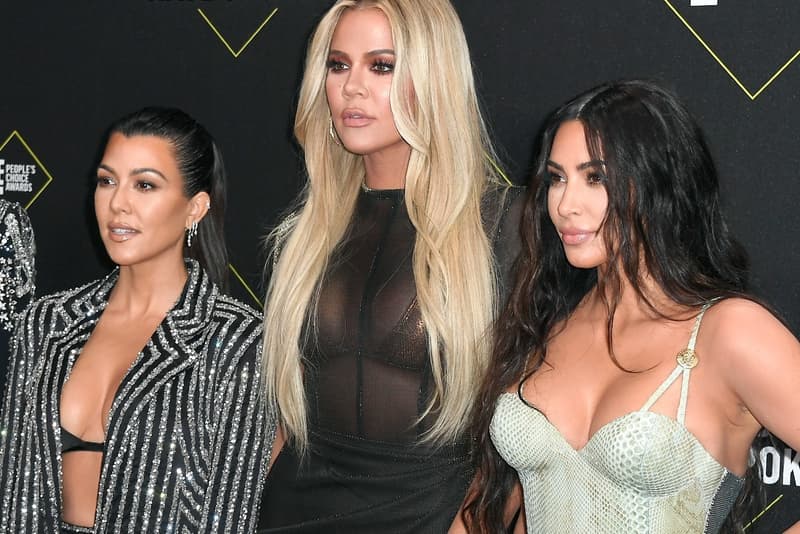 Entertainment
Here's Why You Shouldn't Compare Khloé Kardashian to Her Sisters
Tbt to when the family used to bully Khloé for her weight.
Here's Why You Shouldn't Compare Khloé Kardashian to Her Sisters
Tbt to when the family used to bully Khloé for her weight.
Long-time fans of Keeping Up with the Kardashians will know that Khloé Kardashian was always treated as the "ugly duckling" and the Good American founder is sick and tired of being compared to her sisters.
For years, the public cruelly speculated that Khloé was adopted because of her curly hair and tall stature, but her weight was also the subject of ridicule to the point where she was told to stay in the background of the three sisters' earlier photoshoots. Last year, during a KUWTK reunion, Kardashian revealed, "We did so many photoshoots where [Kim and Kourtney] would receive racks and racks of clothes and I was told by so many different stylists, I was given about two or three pieces of clothing but not to worry because I would be in the background anyway."
Her family was not exactly helpful as Khloé recounts the times she was told to lose weight and better "manage" her appearance. During the promotional campaign from Kardashian's now defunct show Revenge Body, which tells us all we need to know, the youngest of the big three shared that her weight was supposedly "hurting the brand," continuing, "I understood that was coming from my management side of my family, but it does hurt and there's a way to say things."
To make matters worst, momager Kris Jenner suggested to a friend that Khloé get a nose job at the mere tender age of nine years old, leaving a long-lasting scar on Khloé's confidence and self-esteem as the mother of two did end up getting a rhinoplasty. We can even see this play out today as Khloé still compares her body to her sisters, telling mom Kris that she wants a breast augmentation so her cleavage measures up to Kim and Kourtney's. Thankfully, Jenner has learned from the past, discouraging her daughter to alter her nearly-perfect form.
Celebrities have insecurities, just like us.
---
Share this article