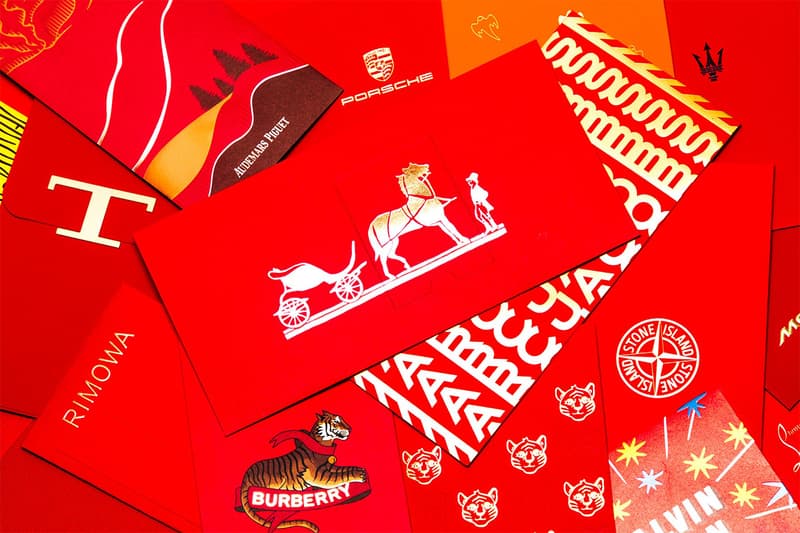 Fashion
Embrace the Year of the Tiger With the Best Red Pockets of 2022
Ring in the Lunar New Year with designer cash envelopes.
Embrace the Year of the Tiger With the Best Red Pockets of 2022
Ring in the Lunar New Year with designer cash envelopes.
February 1 marks the start of the Lunar New Year and this year embodies the fearless and courageous tiger. To commemorate the Year of the Tiger, brands have created one of a kind capsules, designing shoes, garments and makeup after the fearsome feline. Honoring the East Asian tradition known as Lai See or Hong Bao, where elders shower younger family and friends with gifts of money, fashion labels from Saint Laurent to Off-White™ are taking part in the generous custom by creating their own iterations of the envelopes.
Brands like Maison Margiela have customized its lucky envelopes, including a hand-painted camera and strap, while BAPE presented a precious ceramic flower dish delicately painted with the Narcissus tazetta, or sacred lily, one of the floral symbols of the Lunar New Year. Other brands took inspiration from Fai Chun, the Chinese New Year scroll, and featured delicate parchment charms for extra luck — don't forget to invert the character 福 (Fu – good fortune) to attract good fortune.
Keep reading for a look at some of the best red pockets from a few of our favorite brands below and check out our list of Lunar New Year drops here.
Share this article