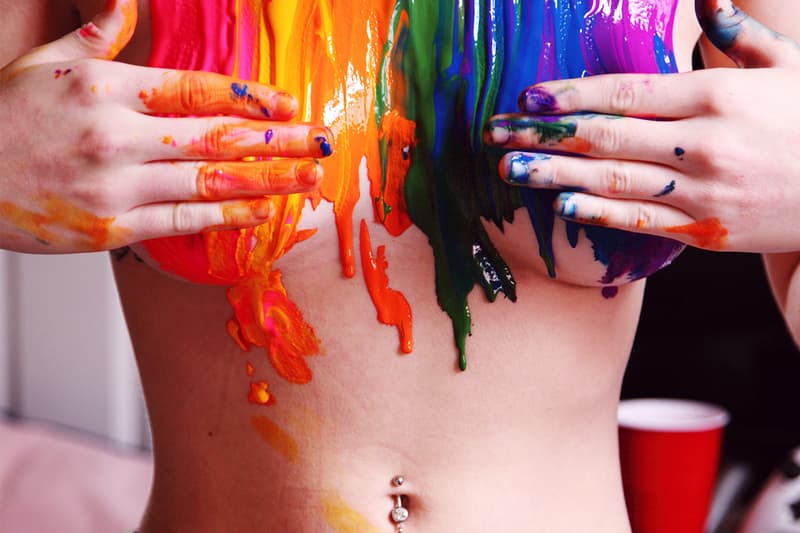 Sex & Dating
Bi-Curious: What Does It Mean To Be Heteroflexible?
Time to talk about that girl crush.
Bi-Curious: What Does It Mean To Be Heteroflexible?
Time to talk about that girl crush.
Earlier this year, The Sun reported that more and more people seem to be openly owning their heteroflexibility. Now, although calling someone's identity a "trend" is quite tone-deaf, the publication did draw attention to a noteworthy conversation. Heteroflexibility refers to someone who identifies as mostly straight, as sexuality is a spectrum that can change many times in one's lifetime. If this sounds farfetched, think about the phenomenon of girl crushes. You don't know if you want to date her, draw inspo from her or simply be her friend. That happens to a lot of women, and it's completely normal.
According to Healthline, the term for being "mostly straight" originated in the early 2000s, but this style of attraction has always existed. As with cupiosexuality, it is gaining more recognition and being added to our language as society becomes more progressive. This attraction can be romantic, sexual or both.
There have been debates about whether the term heteroflexible contributes to bi-erasure, or the erasure of bisexuality. It may be disrespectful to bisexual people because ultimately, if you are attracted to another sex, why not just call yourself bisexual? There have been claims that it implies that something is bad about bisexuality and therefore, people would rather attach themselves to the label of heteroflexibility instead of bisexuality. However, like bisexual activist Robyn Ochs shares, "to argue over which word is the best and to disrespect other people's choice of label is not a productive use of our time." You get to decide what feels most authentic to you, because after all, these words are descriptions of your experience.
If you'd like to know if you're heteroflexible, lifestyle experts at Greatist have a few questions you can ask yourself:
1. Have you ever felt sexual or romantic attraction toward people of the same gender?
2. Who stars in your sexual fantasies?
3. In a world where you could do whatever you wanted without judgment, who would you date/be intimate with?
---
Share this article