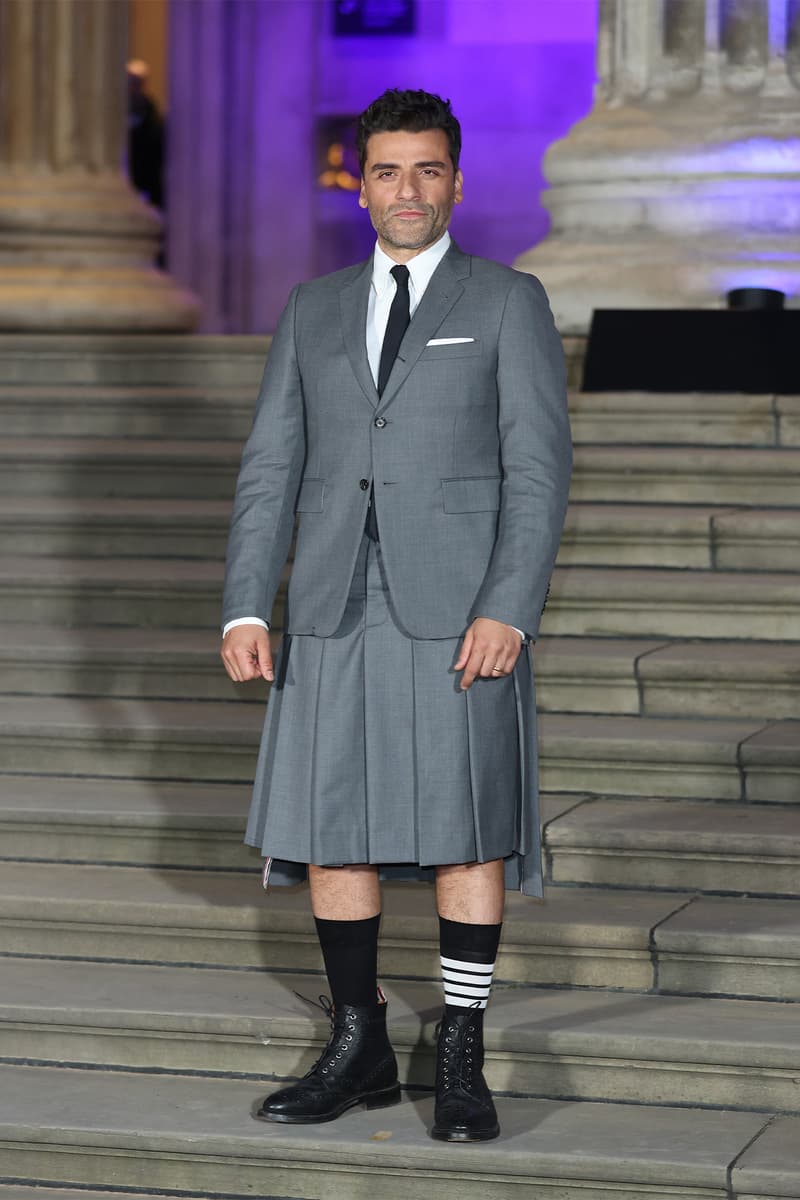 Oscar Isaac Confidently Rocks a Skirt to 'Moon Knight' Screening
And we're so here for it.
Actor Oscar Isaac arrived at the screening for his latest movie Moon Knight in a pleated, Thom Browne skirt. The red carpet look, created by his go-to stylist, Michael Fisher, was completed with a Thom Browne blazer, black tube socks and combat boots. For added detail, Isaac wore one tube sock with three stripes.
During an interview at the event, Isaac was told by Ethan Hawke, who was passing through, that he's "looking pretty good." The actor ecstatically replied, "I guess the skirt's working." The Marvel actor is clearly developing a love for kilts, as this is his second time pulling the look. It seems kilts paired with tube socks give the outfit proportion and are becoming a staple in Isaac's wardrobe.
Fisher, who has styled everyone from Orlando Bloom to Euphoria's "Fexi," clearly has great attention to detail with recurring elements. Isaac's fans are loving his new aesthetic as well and are hoping he keeps the skirts coming. One fan commented on Fisher's post of Isaac's leather jacket and skirt ensemble, "Oscar Issac in a kilt = perfection" while others begged for more men in kilts. It's clear wearing a skirt does not pull from masculine energy, but instead complements it quite well.
Share this article