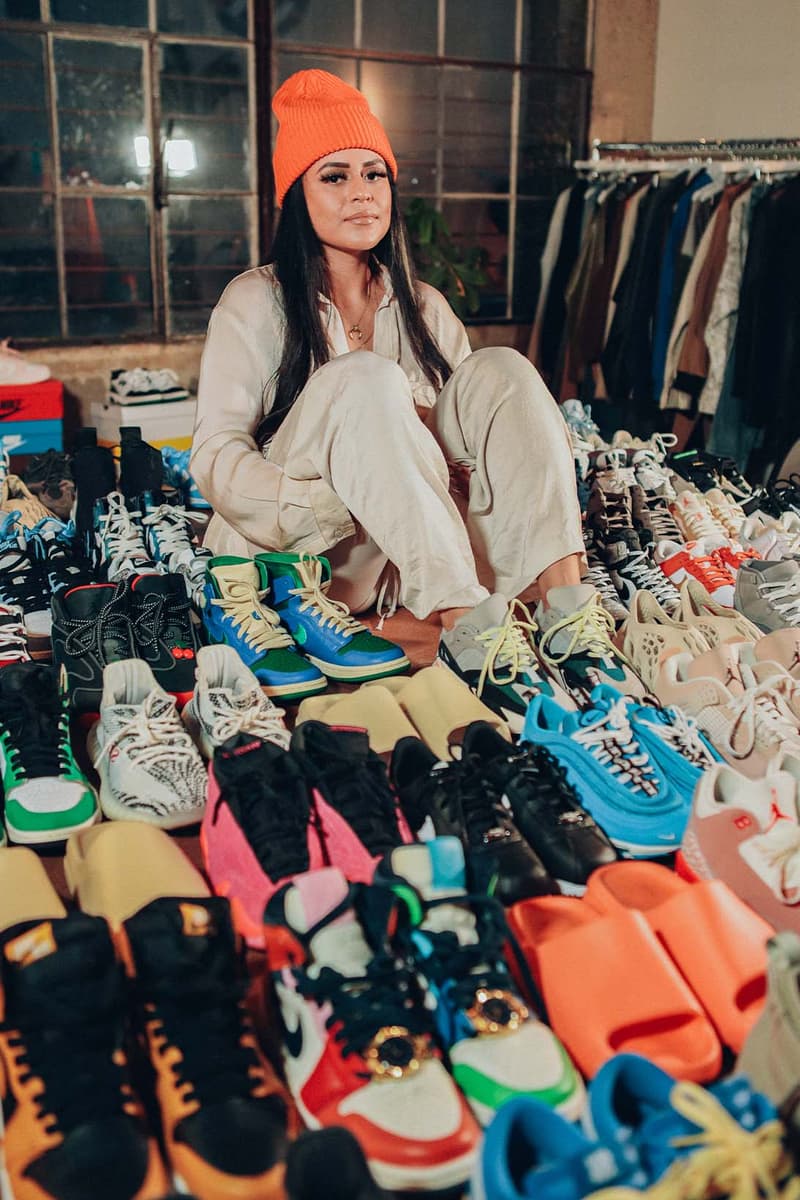 1 of 4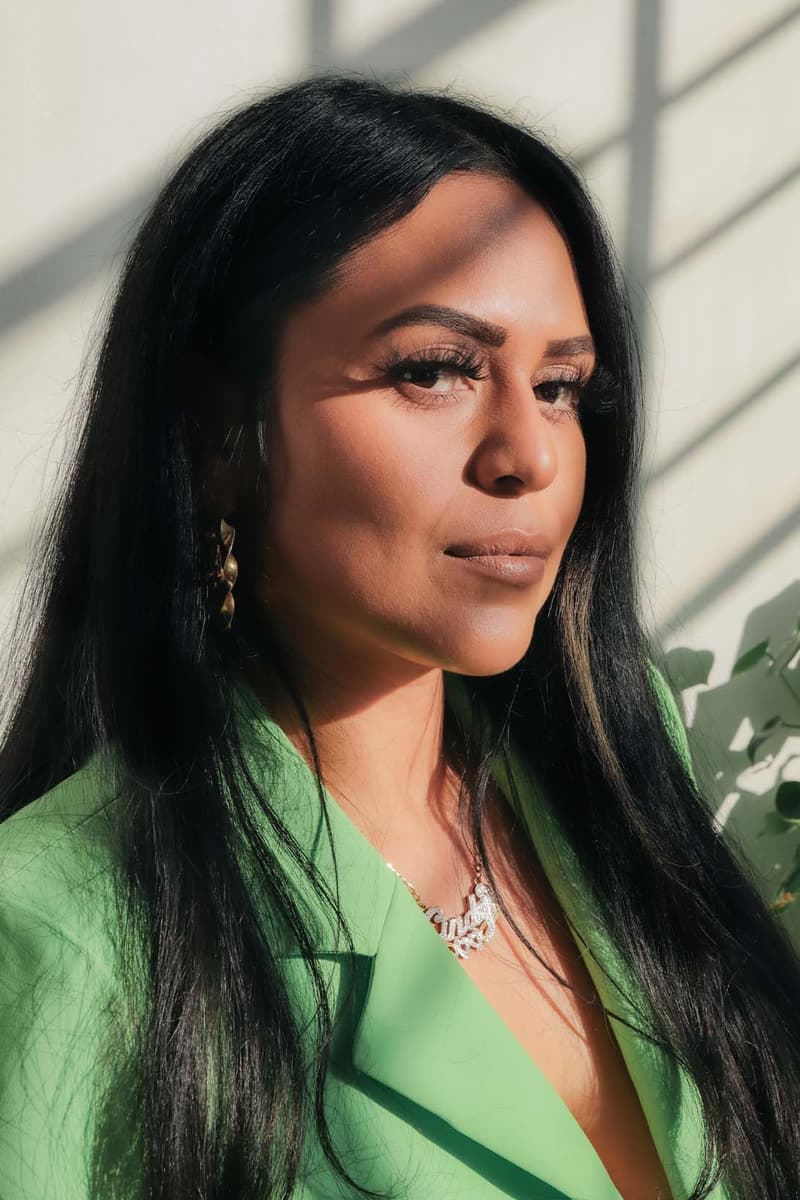 2 of 4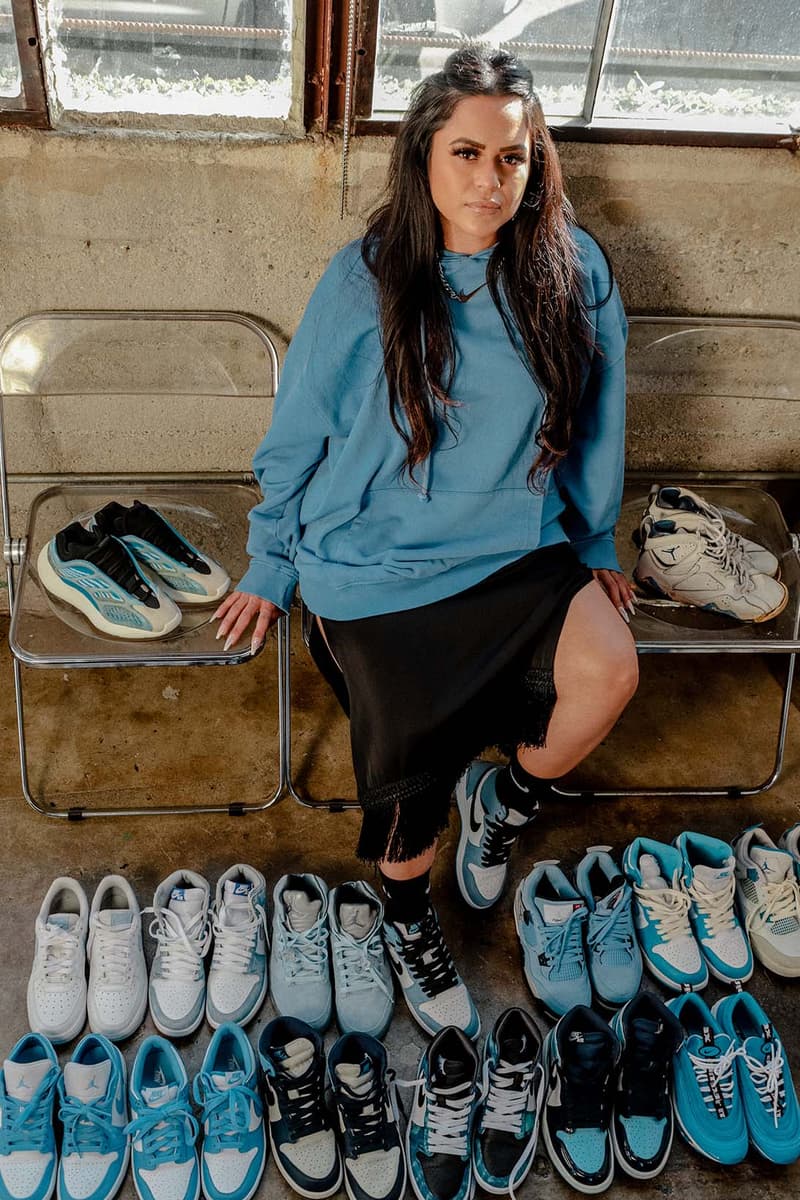 3 of 4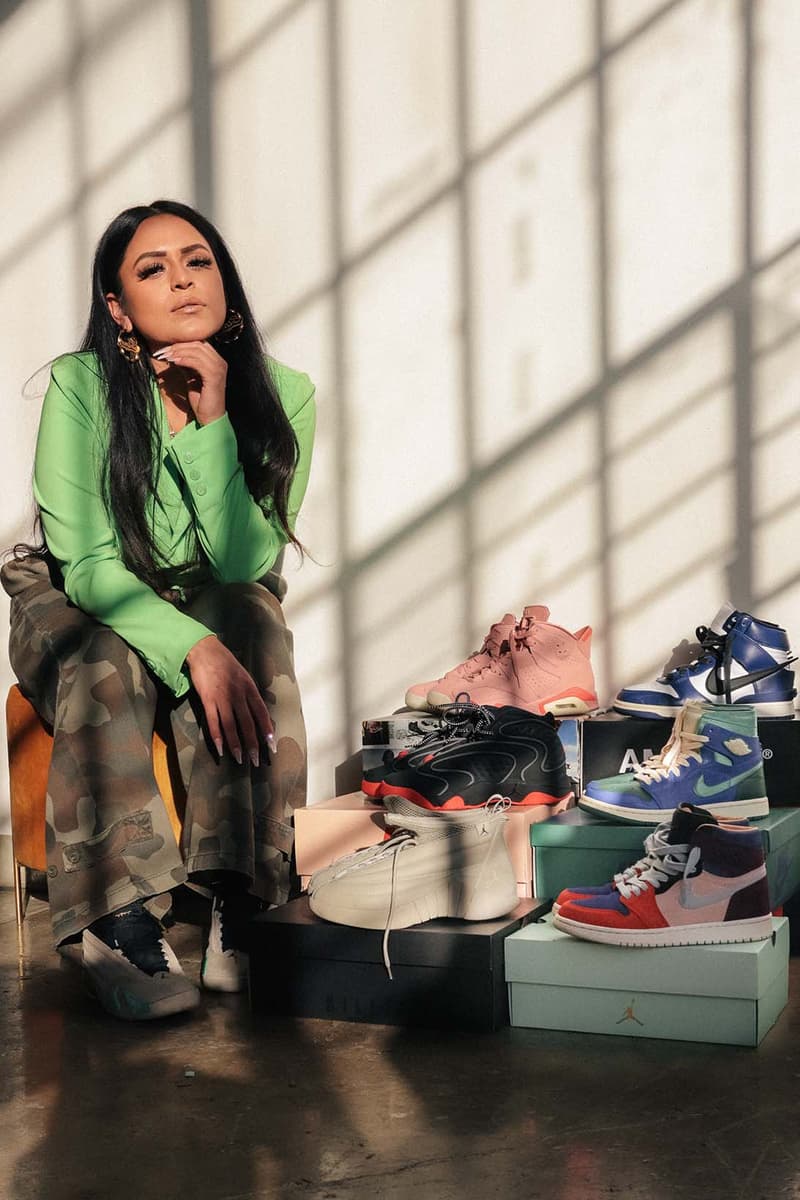 4 of 4
Footwear
Baes With Kicks: Cindy Vazquez Zavala
Take a peek at a portion of the sneaker enthusiast's massive collection.
Baes With Kicks: Cindy Vazquez Zavala
Take a peek at a portion of the sneaker enthusiast's massive collection.
Meet Cindy Vazquez Zavala, a sneaker collector and content creator born and raised in Los Angeles. For this installment of Baes With Kicks, we're chatting with Zavala — who goes by @sintheshutterbug on Instagram — on how to build your collection, tips for capturing the best IG pics and where to shop for kicks in LA.
Zavala has an impressive collection of over 150 pairs of sneakers, but she most values sneakers created by women, including designs by Aleali May and the Billie Eilish x Air Jordan 15 collaboration. While her rotation includes sought-after pairs like the UNION LOS ANGELES x Air Jordan 4, Zavala has just as much love for under the radar models like the New Balance 327.
Read on to learn more about Zavala, and be sure to tag @hypebae in your photos for a chance to be featured.
Name: Cindy Vazquez Zavala
City: Los Angeles, CA
Occupation: Key Holder at Feature
How many pairs of sneakers do you own?
Currently, I own 150 pairs. Of course, that always changes with upcoming drops. [Laughs.]
What elements do you consider most important when purchasing a sneaker?
When I look and am considering a shoe, I look for missing colors in my rotation. However, I can't skip a baby blue shoe. Anyone who knows me will tell you it's my favorite color.
The silhouette is also key. I like to wear straight leg pants and chunky pairs help hold the pants just right. This is why Jordan 4s are really starting to grow on me and why I love Yeezy 700s. I also look for new silhouettes that I may not necessarily have in my collection. For example, I recently bought a pair of New Balance 327s. Though they are not the most sought-after New Balance, those trainers have elements that I didn't necessarily have in my rotation. It's always a good idea to have variation for different wardrobe ideas.
What are your top three favorite sneakers?
My top three favorite sneakers, in no particular order, are the Air Jordan 1 Retro High OG UNC, Nike Air More Uptempo OG "Black/White" and the Yeezy 700 Wave Runner.
There's something about that North Carolina Blue that is just the right blue tone and makes an outfit pop. You can be wearing a monochromatic beige look with the UNC 1s, and bam! The blue pop is just perfect. Not to mention that Jordan 1s are my favorite Jordan silhouette and UNC blue is my favorite color. It's a win-win situation.
Although Uptempos are a classic '90s basketball pair, it has the ability to elevate an outfit. The "AIR" lettering outlined in white and contrasted against the black nubuck is the perfect color combo and the perfect fashion-forward aesthetic to add to an ensemble. When wearing these, expect the sneakers to be the focus of the outfit.
I have always been a fan of the dad sneaker, and when the Wave Runner dropped, I immediately fell in love. In my opinion, the Wave Runner has the perfect modern, chunky shape and the perfect colorblock. The gray, black, teal, neon yellow laces and the hint of orange on the midsole are just the perfect combination. To some, including myself, it would be considered a timeless pair to have in the rotation. It's such a versatile sneaker and adds that instantly chic look.
You're a master at creating your own content. Do you have any tips you can share?
Thank you for the compliment! What I would recommend is investing in a tripod and a camera or device that will allow you to shoot remotely. I shoot by myself, for the most part, and the tripod helps me with the angles. I also use a camera that has an app and allows me to shoot remotely using my phone. When shooting, the background you choose is key. I'm not saying that you have to be matchy-matchy with the background, but creating an ambiance using the background to captivate the audience will most likely make them appreciate it and double tap to like the image.
What are your favorite spots to shop for sneakers?
If I'm shopping casually, I like to browse shops like KITH, Feature, Nice Kicks, UNDEFEATED and the Nike boutique at Nordstrom at Century City — which by the way, is the cutest space ever. These shops always carry styles that may not necessarily be available at chain stores.
I'm also one of the sneaker girls that drives all over LA to participate in raffles for big releases. So, you'll definitely see me at a Shoe Palace on a Tuesday. [Laughs.] Lastly, if I'm looking for aftermarket, I like to go to Soleniverse, Rundown LA and Sole Revival. They usually carry my size and I am also able to trade.
Where do you get style inspiration from?
If you look at my phone right now, you'll see thousands of screenshots of inspiration. I like to do a search on Instagram of the shoe that I plan to wear and browse. What I'll do is type the shoe model with the hashtag on the explore page, and look to see how others are styling that particular shoe, and screenshot the ones that grab my attention.
I also follow street style Instagram accounts, stylists and European Baes with similar styles to mine, but I especially look at Aleali May's outfits. She definitely has mastered the "cool girl" sneaker looks.
Can you name one pair of sneakers that you wish you copped but didn't?
I really wished that I hadn't stopped collecting sneakers years back. I had stopped right after high school in 2004 and began again in 2018. During my sneaker collecting absence, the very first woman Jordan collab released. I really wished that I had copped the Vashtie Jordan 2s. I love supporting all the women collabs in the sneaker world, and this is the only woman Jordan sneaker collab missing in my collection. I hope to find my size and add the pioneer to my collection.
Share this article