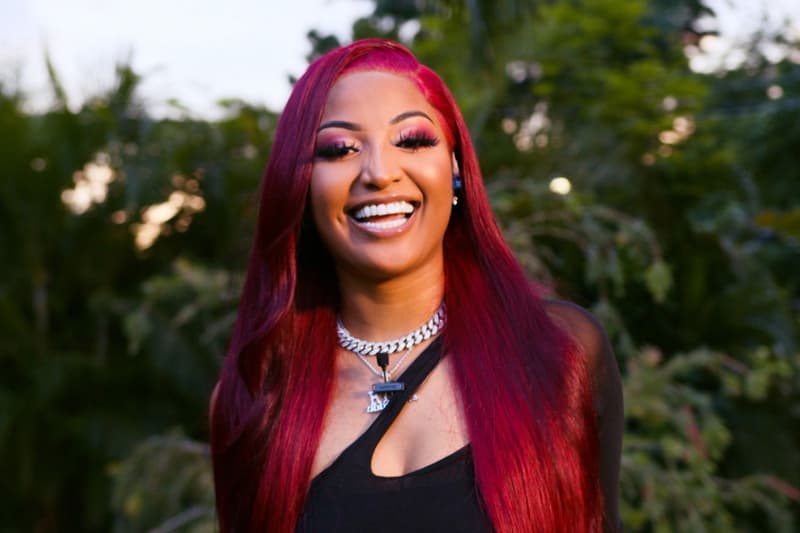 Shenseea Says Sex Toys Are Her Must-Have Travel Item
Same girl, same.
The sexual wellness market is on the rise, inspiring people like Shenseea to ride the wave of self-pleasure. According to the Jamaican rapper, masturbation has always been a priority. The artist, who recently collaborated with Megan Thee Stallion on "Lick," stopped by the Lip Service podcast to spill the tea on dating, sex and her love of sex toys.
In true Lip Service fashion, the ladies of the show delved right in and asked, "Did you masturbate at home [during quarantine]?" Shenseea responded, "Hell yeah girl, quarantine or no quarantine, I'm doing that sh-t."
She shared that she actually prefers to use sex toys because using her hands can get tiresome. Apparently, her love of pleasuring herself manually was not functional for her performer lifestyle. "I used to use my hands but when I started working, my arm started getting tired and I couldn't hold the mic. Now I got toys galore. I don't even need a man," she said, laughing.
As for her travel sex toys, they make for the perfect in-flight orgasms — hidden in the restroom, of course. "It's nice because people don't know," she told the show's hosts. According to Shenseea, her sex toy is in her purse at all times, and that's definitely not changing any time soon.
To tune into more of Shenseea's raunchy energy, stream her debut album ALPHA.
Share this article