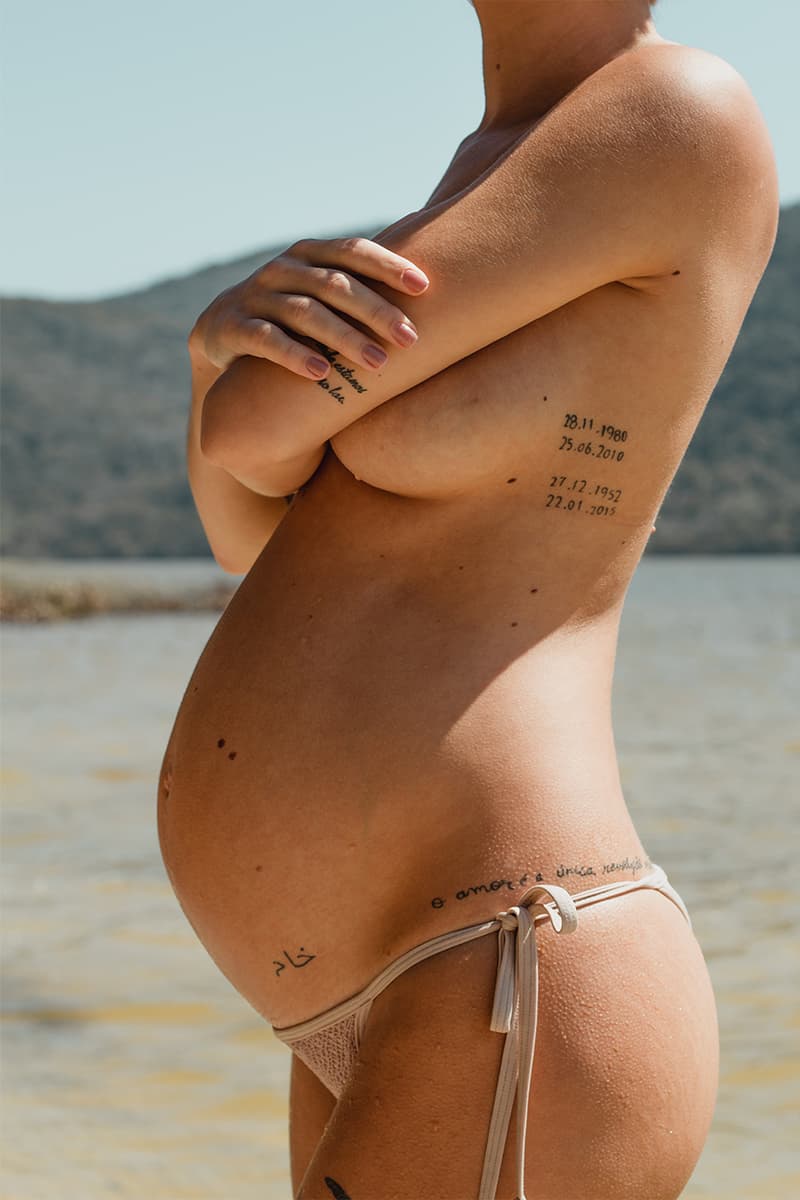 Best Mother's Day Gifts for Expecting Moms
Show the mom-to-be in your life some self-care love.
Beauty
Best Mother's Day Gifts for Expecting Moms
Show the mom-to-be in your life some self-care love.
If you're the future god-parent, best friend, husband, partner or co-worker, you probably have no clue where to shop for new and expecting moms for Mother's Day, especially in the beauty arena.
For those shopping for a new mom or a mom-to-be for Mother's Day, you should know that the best gifts for pregnant women are both multipurpose and practical. Carrying a child can be quite a task, so why not shower the expecting mom with beauty products that inspire self-care? In the end, all new moms would only want most is a good night's rest, but in the interim, we've rounded up a few gift ideas that will hold expecting moms over until they get to the other side.
Continue reading for more of our Mother's Day gift ideas.
Embodying the true female essence, Byredo's "Burning Rose" candle is perfect for putting the expecting mom at ease with its bouquets of leather, rose absolute and violet.
By Rosie Jane's Beauty For Your Body kit is a limited edition set that is ideal for any mother, especially the expecting mom. The bundle comes equipped with a body buffer and a pear-scented body wash and oil, perfect for treating stretch marks and giving mom the TLC her body deserves during this special time.
This luxury face oil is full of collagen and other skin-loving ingredients that smooth, plump and hydrate the skin. This potent formula can replace any trace of a hard night with your new bundle of joy and revive your skin with a rejuvenated, hydrated and glowing complexion.
Created especially for moms-to-be in mind, Hatch's belly oil will reduce the appearance of stretch marks and scars. Of course, it's inevitable that the body will stretch, but with this oil, you'll be set to maintain and improve the elasticity of your body.
The Kusshi Mama Makeup Bag is not just your ordinary makeup bag. It's an instrumental one. It can be customized and individually hand-painted by an artist in LA for an extra perk. It also features a thoughtful and super-organized interior that puts regular travel bag organizers to shame.
As an expecting mom, the skin will go through the most changes and sometimes for the worst, it may seem. Dealing with the changes in your body pre and post-baby can be quite the challenge. Treat the expecting mother in your life to "Mutha" by keeping their skin pleasantly supple and soft with the help of the Mutha Body Butter, which is formulated with a concoction of moisturizing shea, cocoa and mango butter.
The body will go through an intense and involved experience during delivery. The Honey Pot's herbal-infused postpartum pads with wings allow for comfort and relief after the delivery of your newborn. The plant-based essences on Honey Pot's pads create a natural, cooling sensation that reduces odor and discomfort while making you feel refreshed and ready to take on this new life.
Share this article