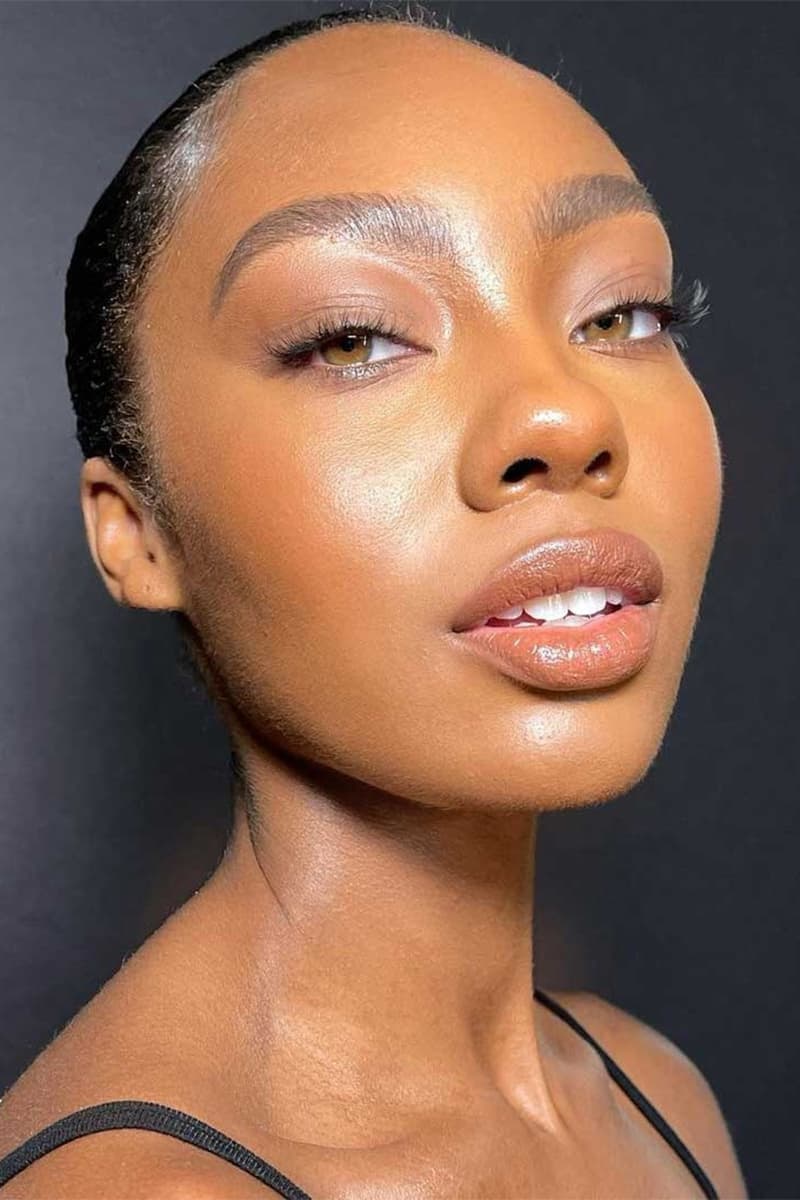 6 Lightweight Skin Tints To Try This Summer
Enhance your complexion with these skin-loving products.
Beauty
6 Lightweight Skin Tints To Try This Summer
Enhance your complexion with these skin-loving products.
The "skin-first" or no-makeup makeup look isn't anything new, but it's still a solid go-to for many beauty enthusiasts. Sometimes, a bit of skin tint or tinted moisturizer and a few swipes of mascara are all it takes to feel and look put together.
Often used as a replacement for one's daily foundations, skin tints are now in high demand. Many of these lightweight formulas feature ingredients that aren't prone to clogging pores, and are formulated with just enough pigment to make the skin texture look even, with a your-skin-but-better appeal. The application of skin tints  is beginner-friendly, and you can even manipulate shades to fit your skin tone.
Below, check out six skin tints that'll make getting ready easier during the summer.
Formulated to keep you protected and hydrated, The Lip Bar's Just a Tint 3-in-1 Tinted Skin Conditioner is perfect for those light beat days. With SPF 11 to protect you from sunburn and hyaluronic acid to keep your moisturized, this mix between skincare-makeup hybrid will leave you glowing all day.
YSL Beauty's skin tint is the ultimate crowd pleaser, even for those with oily skin. Infused with mallow, the product will leave your skin feeling plump and bright. The formula offers buildable coverage, allowing you to wear it alone, or to layer it with other complexion products for a seamless finish.
This lightweight skin tint from Morphe provides buildable coverage while keeping your skin hydrated. With only one to two drops needed per use, the product will give your skin a radiant finish, all while smoothing and blurring those imperfections.
Packed with skin loving acids like niacinamide and hyaluronic acid, ILIA's tinted mineral SPF 40 will give you the sun protection you need without leaving a white cast, allowing you to achieve the dewiest finish.
The perfect marriage of makeup and skincare, Kosas' Tinted Face Oil is a featherweight, medium coverage skin tint that doubles as a foundation. Designed to be easily applied by using your hands, brush or with your favorite beauty blender, the formula will quickly absorb into your skin, leaving a smooth and velvety finish with minimal blending.
The NARS Pure Radiant Tinted Moisturizer will do a great job at evening out the skin and concealing light scars. The tinted moisturizer provides more coverage than what the name suggests, but would be great for someone looking for light coverage or a weightless tinted moisturizer ideal for the warmer days ahead.
Share this article