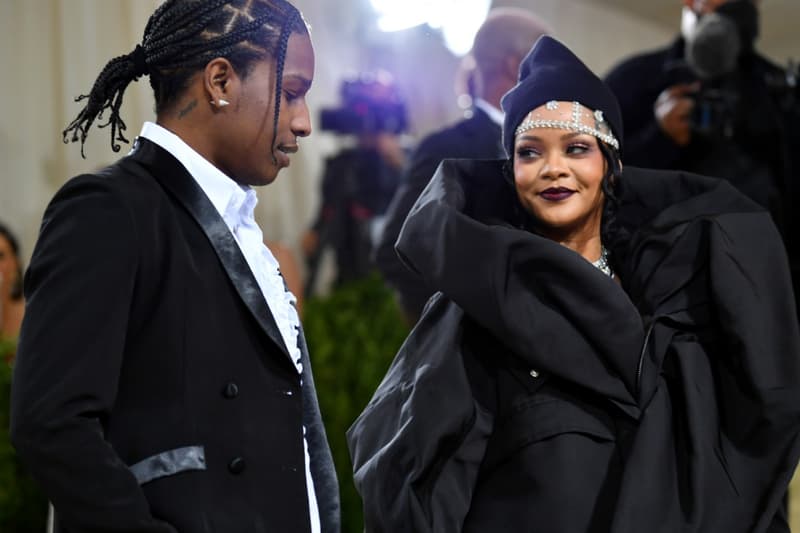 Entertainment
Rihanna on What She "Loves Most" About Her Relationship With A$AP Rocky
It's also what seems to make their foundation strong.
Rihanna on What She "Loves Most" About Her Relationship With A$AP Rocky
It's also what seems to make their foundation strong.
For the most part, Rihanna likes to keep her relationship with A$AP Rocky private, but the singer-slash-entrepreneur opened up about their romance for a new Vogue cover story.
Riri shared intimate details about their bond, including her favorite qualities. "What I love the most about us?" she asked before answering. "Transparency with everything: how we're feeling, what our goals are, what our fears and insecurities are. The vulnerability to be able to say what you feel about each other."
The mom-to-be also got candid about how their relationship transformed into romance after years of friendship. "People don't get out of the friend zone very easily with me," she said. "And I certainly took a while to get over how much I know him and how much he knows me, because we also know how much trouble we can land each other in."
In 2020, Rihanna and the "Fashion Killa" rapper began casually dating. However, the pair experienced a turning point in their relationship during lockdown due to the COVID-19 pandemic.
"He became my family in that time," she explained, adding that a roadtrip from New York to Los Angeles made all the difference.  "I love the simple things but also the grand adventures. There's no pretentious my-brand-your-brand bulls–t, it's just us living. I just feel like I can do any part of life by his side."
Later that year, she brought him home to meet her family, and her mom, who doesn't easily approve of people, liked Rocky. "There are some guys that I've dated that she won't even look at to this day," Riri said about her mother. "But she was charmed by him from the jump."
Check out Rihanna's full Vogue interview here.
Share this article