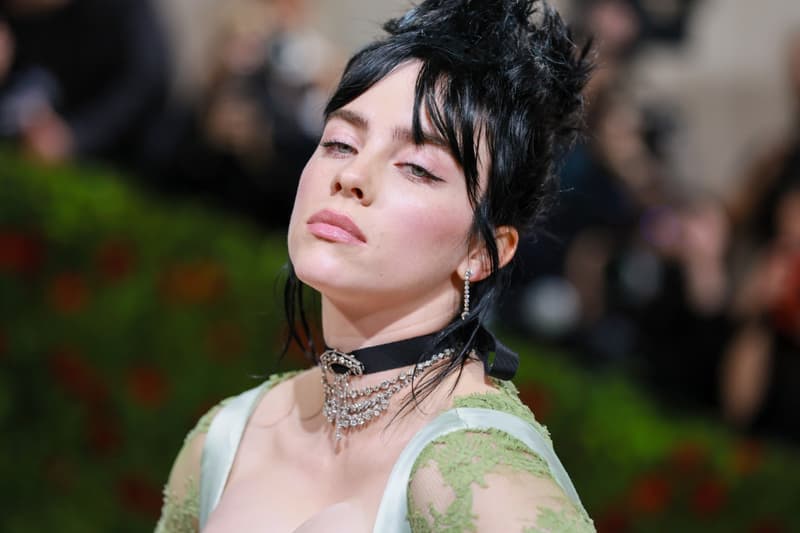 Culture
Billie Eilish Opens up About Having Tourette Syndrome
The singer describes it as "exhausting."
Billie Eilish Opens up About Having Tourette Syndrome
The singer describes it as "exhausting."
Billie Eilish got candid about her experience with Tourette syndrome during an appearance on David Letterman's Netflix series, My Next Guest Needs No Introduction.
At age 11, the singer was diagnosed with the neurological disorder, which "is a condition of the nervous system," according to the CDC. "TS causes people to have 'tics.' Tics are sudden twitches, movements or sounds that people do repeatedly. People who have tics cannot stop their body from doing these things. For example, a person might keep blinking over and over."
Eilish shared that sometimes the condition can lead her to be misunderstood. "It's really weird, I haven't talked about it at all. The most common way that people react is they laugh because they think I'm trying to be funny," she explained. "They think I'm [ticcing] as a funny move. And so they go, 'Ha.' And I'm always left incredibly offended by that. Or they go 'What?' And then I go, 'I have Tourette's.'"
She added, "I never don't tic at all, because the main tics that I do constantly, all day long, are like, I wiggle my ear back and forth and raise my eyebrow and click my jaw … and flex my arm here and flex this arm, flex these muscles. These are things you would never notice if you're just having a conversation with me, but for me, they're very exhausting."
Despite the challenges, Eilish has found a way to deal with it. "It's not like I like it, but I feel like it's … part of me. I have made friends with it. And so now, I'm pretty confident in it."
My Next Guest Needs No Introduction is currently streaming on Netflix.
Share this article