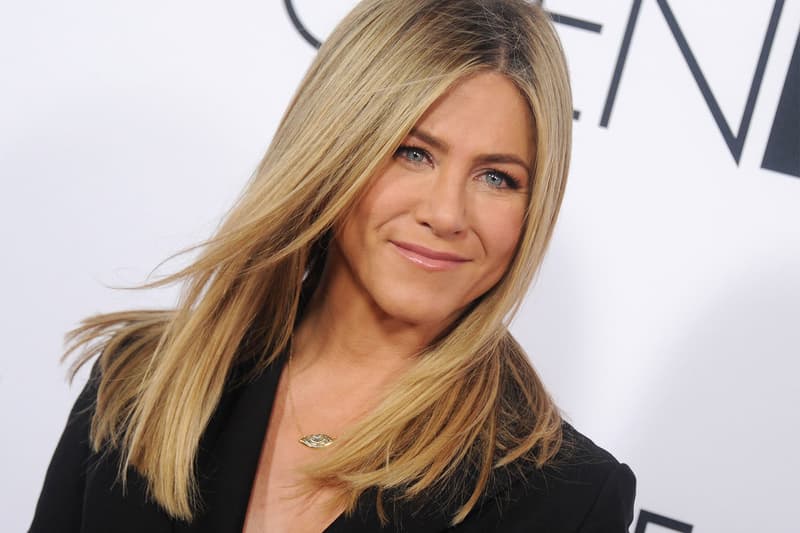 Entertainment
Jennifer Aniston Doesn't Actually Eat That Salad You're Seeing All Over TikTok
"I would never pour an entire can of chickpeas into a salad like that."
Jennifer Aniston Doesn't Actually Eat That Salad You're Seeing All Over TikTok
"I would never pour an entire can of chickpeas into a salad like that."
Turns out the TikTok-famous chickpea salad, which has gone viral for being Jennifer Aniston's go-to lunch on the set of Friends, wasn't actually what the actor ate while filming.
The star recently spoke to Elle in an interview where she was asked about the popular recipe. She responded: "It looks like a delicious salad, but that's not the one I had on Friends." She added that she would "never pour an entire can of chickpeas into a salad like that" as it's "not good for the digestive tract."
The recipe, which first went viral last month thanks to Lovely Delites on TikTok, calls for red onion, cucumber, pistachios, fresh parsley, fresh mint and a can of chickpeas. Aniston further commented on the viral trend: "I feel terrible because it's literally taken off like crazy."
The salad was first mentioned by Friends costar Courteney Cox back in 2010. "It was a Cobb salad that Jennifer doctored up with turkey bacon and garbanzo beans and I don't know what. She just has a way with food, which really helps. Because if you're going to eat the same salad every day for 10 years, it'd better be a good salad, right?" she said in an interview with the Los Angeles Times.
---
Share this article