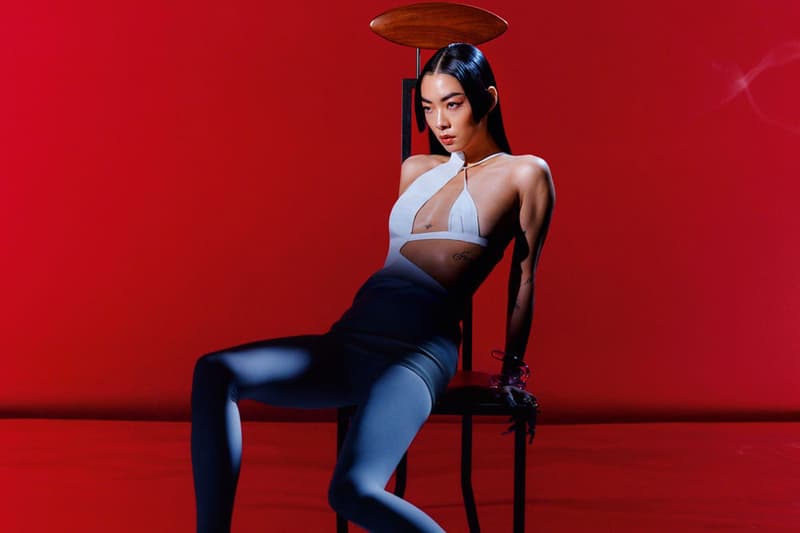 Music
Rina Sawayama's New Single "Catch Me in the Air" Is a Tribute to her Mother
"I wanted the whole song to sound like it was on an Irish coastline."
Rina Sawayama's New Single "Catch Me in the Air" Is a Tribute to her Mother
"I wanted the whole song to sound like it was on an Irish coastline."
Rina Sawayama gave fans another glimpse into what to expect from her sophomore album Hold The Girl with her new single "Catch Me in the Air." Acting as a tribute to her mother who raised Sawayama as a single parent, the track is accompanied by a visualizer created with fan-submitted footage of the artist performing the unreleased track on tour.
"I really wanted to write about this weird relationship with single parents – you do catch each other in the air," Sawayama shares in a press release. Written in between lockdowns, the singer adds that she "wanted the whole song to sound like it was on an Irish coastline, like a Corrs video. We put in a key change to go into the chorus, at the end of the pre-chorus to make it lift and soar like a bird. I then worked on it more with Clarence before taking it to Stuart Price. This was the first song that Stuart and I worked on together, and it was the most incredible experience. I'm such a huge fan of his work with Madonna and Kylie so it was a dream come true. We would send each other stock images of coastlines, people doing yoga on a pier, meditating in the middle of a field, hay bales, etc. to get inspired sonically."
"Catch Me in the Air" is the second track to be released from Sawayama's forthcoming album, following the lead single "This Hell." First debuted on The Tonight Show Starring Jimmy Fallon, the song seems to mark a slight departure in Sawayama's sound, ushering into a new era of blended pop that draws inspiration from country and rock.
Watch the visualizer in full below. In other music-related news, check out the new single from Lolo Zouaï.
---
Share this article