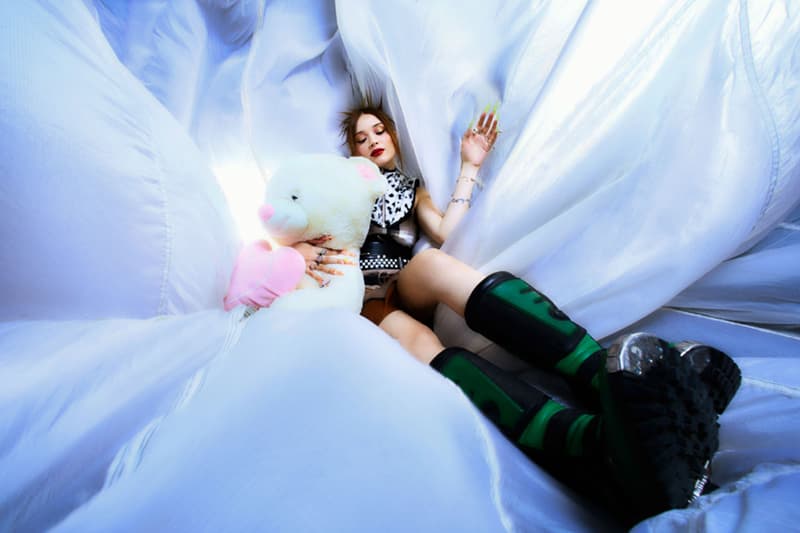 Music
Lolo Zouaï Is Back With a "Blur" In Her New Single
Fresh off the back of her tour with Dua Lipa.
Lolo Zouaï Is Back With a "Blur" In Her New Single
Fresh off the back of her tour with Dua Lipa.
Lolo Zouaï has finally debuted her brand new single titled "Blur."
Coming shortly after the release of "Give Me a Kiss," the track firmly cements the singer into a new era of breezy, pop-adjacent sounds. Inspired by breaking the rules on a blurry night out and creating hazy memories, the single is an uplifting rendition of Zouaï's distinctive vocals infused with subtle elements of PC music sounds. "Blur brings me back to the feeling of summer in New York – dreamy, intoxicating, and a little reckless," says the singer in a press release.
Outside of her new release, it's been a big year for Zouaï. One that's seen her join Dua Lipa's North American "Future Nostalgia" tour and collaborating with the likes of Kenzo and Coach. The singer also received a nomination for Best International Pop Video at last year's U.K. Video Music Awards for the music video for her single "Galipette." With two singles already released and another album on the way, we're looking forward to seeing what the future holds for Zouaï.
"Blur" is out on all streaming platforms now.
Share this article